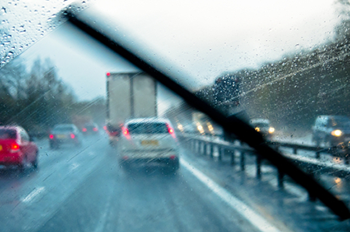 Defensive driving is a set of skills that allows a motorist to defend themselves against reckless drivers, drunk drivers, bad drivers, adverse weather conditions and other unexpected circumstances that may arise.
While there are a number of vehicle driving centers in Florida that can help to train drivers to react more proactively in an emergency situation, it's often a wiser choice to remain alert when driving and to be constantly aware of the other vehicles so that you can avoid being in a situation where you need to use defensive driving skills.
Have you or someone that you love been injured by the intentional or negligent actions of another driver?
Did you know that the victim may be eligible to receive compensation for their losses and damages including, lost wages, pain and suffering, medical expenses and property damage? Contact one of our reputable personal injury lawyers today to find out more.
At the law offices of Gordon & Partners, we have detailed knowledge of Florida's traffic laws and will fight for your MAXIMUM compensation amount.
For more information, complete the "Free Case Review" form on this page – It's 100% FREE—or call us today at 1 (855) 722-2552.
We proudly offer 100% FREE consultations and you won't owe us any fees or costs if we are unable to recover financial compensation for you.
Defensive Driver Tips
As there are a number of situations that can cause car accidents, by understanding defensive driving techniques, we can learn how to protect ourselves and avoid accidents with negligent and careless drivers, along with being prepared for unexpected circumstances. Additionally, there are many advanced driver classes all motorists can take to enhance their driving skill sets.
Besides obeying the traffic laws, drivers should always anticipate danger and stay focused on the road. Motorists should always be prepared to brake quickly or make an evasive action if necessary. Also, check your mirrors frequently and scan the roads for any vehicles entering the highway.
Don't Make Assumptions about Other Drivers
Never put your fate in another driver's hands. Assume that motorists will roll through stop signs, run red lights and commit other traffic violations. If you anticipate the worst-case scenario, you will be prepared to act.
Drivers should avoid any internal distractions while driving. A distraction is any action that diverts your attention from driving this includes eating, reading or writing while driving. Drivers should use a hands-free cell phone while driving. They should also learn to operate the radio without taking their eyes off the road. Many Florida car accidents are caused by distracted driving.
Drivers should practice the two-second rule while operating a motor vehicle in normal traffic and good weather conditions. The two-second rule states that your car should be at least two seconds behind the vehicle in front of you. You can check your distance by watching the car in front of you pass a fixed point. Count the number of seconds it takes you to pass that point. If it takes you less than two seconds, you are following the other vehicle too close. When driving on the highway increase the distance to four seconds. As a rule of thumb, drivers should an additional second for each condition such as nighttime driving, fog, rain or following behind a motorcycle or truck.
Communicate Your Intentions
Other motorists have no idea what you're going to do unless you tell them. Make sure to signal early for turns, stops and lane changes. Turn off your blinker once you have completed your move. Signaling your attentions can prevent you from being rear-ended or in a side-impact crash.
Make sure to have an alternate travel path when on the road. Always leave yourself enough room to navigate your vehicle around potential hazards.
Studies have shown that wearing a seatbelt increases your chance of surviving an auto accident. Florida law requires all drivers and passengers in a motor vehicle to wear a seatbelt.
Incorporating defensive driving techniques will help you to protect yourself and loved ones from serious injuries caused by bad drivers.
Contact an Experienced Attorney
At Gordon & Partners our attorneys believe that if you or a loved one has been injured by a negligent driver, the victim may be entitled to compensation for their losses and damages including; loss of wages, pain and suffering, medical expenses and property damage.
Our attorneys have obtained favorable verdicts and settlements for thousands of clients and seek the maximum compensation possible for them.
With offices in Palm Beach Gardens, Stuart, and Plantation, we are licensed to serve the entire state of Florida.
Some areas we serve include:
Miramar
Lake Lucerne
Norland
Ives Estates
Davie
Scott Lake
Carol City
Hollywood
If you would like additional information about our car crash lawyers, we encourage you to contact our firm at 1 (855) 722-2552, where a member of our intake staff will gather information regarding your crash and connect you with one of our experienced car crash lawyers prepared to handle your specific case.
To receive a Free Case Evaluation, please complete the form on this page.