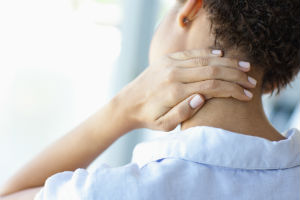 If you are involved in a car accident, you may suffer an injury that does not appear immediately after the collision. In some cases, your injury's symptoms may be delayed for several hours or days following the accident.
When filing a personal injury claim after a car accident, suffering an injury with delayed symptoms can make it difficult to recover the compensation you need. For this reason, it may be in your best interest to contact Gordon & Partners's West Palm Beach car accident attorneys to schedule a free, no obligation consultation.
We will help you fight to recover the maximum compensation you deserve for your medical bills, lost wages, and pain and suffering. This includes compensation for suffering a delayed injury, such as:
Whiplash
Whiplash is a neck injury that occurs when the head and neck are thrown forward by the impact of a car collision and suddenly snaps to a stop. This can cause overextension to the nerves, muscles and joints in the neck and back.
In many cases, the symptoms of a whiplash injury may be delayed and may appear approximately 12 hours after an accident or as late as five days. The symptoms of a whiplash injury may include:
Pain in the neck, shoulders, head or upper back
Headaches
Dizziness
Blurry vision
Tinnitus (ringing in the ears)
Sleep disruptions
If you suffer a minor whiplash injury, it may heal within a month after the accident. However, a severe whiplash injury may require physical therapy or additional medical treatment.
Concussion
A concussion is a type of traumatic brain injury that occurs when you suffer a severe blow to the head. During a car accident, victims often suffer a concussion when the blow forces their brain to slam against the inside of their skull.
Concussions can also occur without a direct blow to the head, such as when changes in motion cause the brain to strike the inside of the skull, resulting in a concussion.
There are several physical and mental symptoms that may indicate a concussion, such as:
Headaches
Disorientation
Loss of equilibrium
Mood swings
Irritation
Lack of responsiveness
Changes in your eating and sleeping habits
Sensitivity to light and sound
In some cases, concussions may be mistaken for other medical conditions or not immediately diagnosed. For this reason, it is important to seek medical attention as soon as possible after a car accident.
Soft Tissue Damage
Another injury car accident victims often suffer is soft tissue damage, such as:
Torn muscles, ligaments and tendons
Bruising
Strains
Soft tissue injuries may not cause symptoms for up to one week after the accident. Symptoms of soft tissue injuries include:
Discoloration to the affected area
Sharp pain
Back Injuries
Back injuries are common in rear-end and side-impact car accidents. The symptoms of a back injury may be delayed or masked by adrenaline after an accident, and may include:
Back, neck and shoulder pain
Numbness
Bruising
Loss of bladder or bowel control
Limited range of motion
Weakness in the affected area
Difficulty breathing
Difficulty balancing
Emotional Distress
Due to the violent and traumatic nature of a car accident, many victims suffer from emotional distress like post-traumatic stress disorder (PTSD).
Emotional distress can have a serious effect on car accident victim's life. The symptoms of emotional distress can include:
Flashbacks and nightmares of the accident
Changes in eating and sleeping
Mood swings
Anxiety
Depression
Hopelessness
Reckless behavior
Unfortunately, car accident victims do not always recognize the signs of emotional distress brought on by the collision. This may result in the victim hiding how he or she feels and refusing to seek treatment. If you believe that you or your loved one is suffering from emotional distress or PTSD, do not hesitate to contact a health care provider to diagnose your condition.
Contact an Attorney for Help
If you believe you have been injured in a car accident caused by another's negligence, do not hesitate to consult with an experienced attorney as soon as possible to discuss your claim.
Gordon & Partners's personal injury lawyer s in West Palm Beach have helped many car accident victims file claims after suffering an injury with delayed symptoms. We understand how to build a case that proves your claim and will pursue the maximum amount of compensation you deserve.
Contact us to schedule a free, no obligation consultation with one of our skilled attorneys to find out if you have a case against the at-fault party. We work on a contingency fee basis and will only charge you if we recover compensation for your claim.
Call 1 (855) 722-2552 or complete our Free Case Evaluation form now.