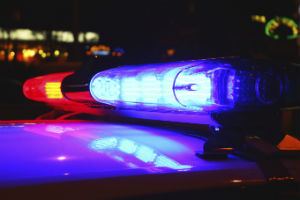 The U.S. Department of Transportation's National Highway Traffic Safety Administration is doing everything in its power to ensure motorists do not drive drunk this holiday season with the launch of its "Drive Sober or Get Pulled Over" annual campaign.
The campaign began Wednesday and runs through Jan. 1st. The Florida Highway Patrol (FHP) is joining forces with local law enforcement and safety agencies to combat the dangers of driving while impaired. FHP will be out in force looking for drunk drivers and keeping motorists safe this holiday season.
Drunk Driving Statistics
Even though drunk driving is against the law in all U.S. states, including Puerto Rico and the District of Columbia, many motorists still engage in the dangerous activity, putting their lives and other people's lives at risk.
Last year, 10,265 people died in drunk driving collisions and 67 percent of the involved drivers had a blood alcohol level of .15 or more. The legal limit is .08.
Additionally during the 3.5-day time period from 6 p.m. Dec. 24th to 5:59 p.m. on Dec. 28th in 2015, 120 people died in drunk driving collisions.
The Christmas and New Year holidays combined resulted in the deaths of 259 people who were in drunk driving accidents.
Nationwide, there are 10,265 drunk driving fatalities per year.
With all uniformed FHP personnel and other local law enforcement out patrolling the roads this holiday, the government is hoping to reduce the number of drunk driving accidents this year.
Our car accident attorneys understand the devastating effects of being injured or losing a loved one to a drunk driver and we want to help you earn the compensation and justice you deserve. Contact Gordon & Partners today for a complimentary legal consultation.
Call 1 (855) 722-2552 or complete a Free Case Evaluation form.