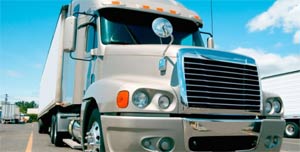 The truck driver who was involved in a weekend crash that killed one man and injured comedian Tracy Morgan and others in New Jersey on Saturday morning has been charged with vehicular homicide and assault by auto. Kevin Roper was allegedly awake for more than 24 hours before the incident, according to CNN.
The accident occurred at about 1 a.m. on Saturday when the limo van Morgan was in was hit by a tractor-trailer on the New Jersey turnpike. The crash killed James McNair, a comedian, and left three more comedians and friends of Morgan injured. Morgan is in critical condition after suffering broken ribs, a broken nose and a broken leg.
Roper, the driver of the truck, turned himself into police and was released on $50,000 bail that evening. Roper was a driver for Wal-Mart.
According to reports, the driver of the tractor-trailer failed to observe slow-moving traffic ahead. He swerved to avoid hitting the limo bus, but struck it from behind which forced it to rollover. Four other vehicles were involved in the accident, but no one in those vehicles were injured.
The National Transportation Safety Board plans to investigate issues related to commercial trucking and limousine safety.
Have you or a loved one been injured due to a drowsy truck driver? Did you know you may be entitled to file a lawsuit for compensation if you have been injured in a trucking accident?
The truck accident attorney s at Gordon & Partners can provide legal counsel and answer all your questions. Contact a personal injury lawyer at our firm by calling 1 (855) 722-2552 or fill out the Free Case Evaluation form on this page.