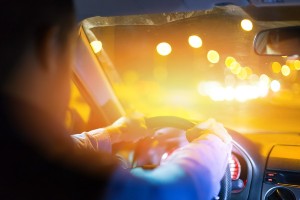 Many people avoid driving at night due to poor visibility. Since it can be hard to see the road at night, especially in dimly lit areas, drivers may often use their high beams in order to see the road better.
However, improper high beam use presents its own dangers. A driver traveling in the opposite direction can become blinded by another driver's high beams, the bright lights causing him or her to lose control of his or her vehicle and crash into another vehicle or object.
If you have been in a crash because another driver failed to dim his or her high beams, that driver may be liable for damages. Gordon & Partners is ready to help prove negligence on your behalf. You can learn more about your rights and available legal options when you schedule a free consultation. This initial meeting comes at no cost, risk or obligation to you. We do not get paid unless you get paid.
Is Driving With High Beams Illegal in Florida?
Florida Statute 316.238 covers the rules of high beam use. Under this statute, it is illegal to drive with your high beams on. It is considered a moving infraction and carries a hefty fine. Points may also be added to your driving record. Drivers must dim their high beams under the following circumstances:
When approaching within 500 feet of an oncoming vehicle
When approaching within 300 feet of another vehicle from the rear
It is also illegal in Florida to drive with your high beams in fog or a heavy rainstorm. High beams should only be used in severely dark situations, such as on rural unlit roads, where there are hardly vehicles.
Hazards of Improper High Beam Use
When used incorrectly, high beams can result in a safety hazard to you and other drivers on the road. Most people do not even realize how hazardous it is to drive with their high beam headlights on.
Some ways improper high beam use can lead to a crash include:
Own visibility decreased – High beams can reflect back off of precipitation, smoke or fog, impairing a driver's visibility to see oncoming traffic, pedestrians and animals.
Oncoming traffic blinded – Failing to dim your high beams can temporarily blind oncoming traffic, causing drivers to lose control of their vehicles or swerve into traffic.
Driving distance misjudged – High beams illuminate farther than normal lights. If you forget to turn off your high beams or use them on hills or turns, you may misjudge the distance in front of your vehicle and have a delayed response braking or making a turn.
Risk of road rage increased – Improper high beam use can annoy others and in some cases lead to road rage. If you have your high beams on while driving behind another vehicle, that driver may get angry and decide to slam on his or her brakes.
Liability for Crashes Caused by a Driver's High Beams
In any crash, including those caused by a driver's high beams, liability depends on the rules of negligence. The law defines negligence as a failure to behave with the same level of care that a reasonable person would have under the same or similar circumstances.
To prove that a driver is negligent, you must show that the other driver owed you a duty of care on the road, the actions taken by the driver breached that duty of care, and that you suffered injury and damages due to that breach. These elements must be proven to pursue compensation.
Having an experienced attorney by your side may be beneficial in these situations. If the other driver was issued a traffic infraction, this could be used as evidence of negligence. Along with other supportive evidence gathered, he or she may be found liable for failing to dim his or her high beams.
In some cases, the driver blinded by high beams could also be deemed negligent in a crash. If a driver approaches a vehicle with high beams, he or she must slow down or pull over to maintain control of his or her vehicle. If the driver does not react appropriately to avoid a crash, he or she could be held liable.
It is important to note that Florida operates as a comparative negligence state. This means that even if you share fault, you may still be able to recover compensation under the law. Any amount awarded, however, will be reduced according to your percentage of fault in the crash.
High Beam Driving Safety Precautions
All drivers are expected to respond reasonably when faced with hazards on the road. If you are driving at night, these safety precautions may help to minimize the risk of a crash involving high beams:
If a vehicle with high beams approaches, do not look directly into the lights
Shift your gaze to the right and keep your eyes on the white line
Adjust your rearview mirror to the night setting to dim the lights of vehicles behind you
Avoid using lights inside your vehicle, which can impair your ability to see at night
Make sure your windshield is free from cracks, chips, streaks or smudges
Florida Highway Safety and Motor Vehicles also recommends keeping your windshield and headlights clean to reduce glare and increase visibility on the road.
Call for Legal Help After Being Injured in a Crash
Injured in a crash caused by another driver's high beams? Reach out to a licensed vehicle crash attorney in West Palm Beach for legal help. Proving negligence can be difficult, and you can bet the other party and his or her insurance company will do whatever it takes to avoid liability.
We are ready to explain the law and your rights in a free case evaluation. Our firm has helped many clients recover maximum compensation for their damages. It costs nothing up front to hire us.