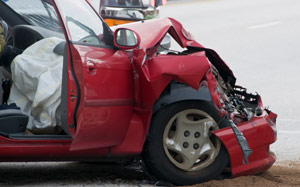 The driver who infamously sent out a message on her Twitter account that she was 2 drunk 2 care hours before a fatal accident on the Sawgrass Expressway two years ago has been sentenced to 24 years in prison.
Kayla Marie Mendoza was only 19 years old when she drove the wrong way on the Sawgrass Expressway and collided head-on with another vehicle.
The victims were two 21-year-old best friends. Mendozas Hyundai Sonata collided with the Toyota Camry one of the victims was driving near North University Drive. One of the victims died at the scene while the other was transported to Broward Health North Medical Center and died after being taken off life support.
According to the Florida Highway Patrol, Mendoza had a blood alcohol level of .15 that night. Traces of marijuana were also found in her system. Further investigations into the accident revealed that Mendoza spent about $65 on alcohol before the accident, even though she was underage.
Mendoza pleaded guilty in February 2015 to DUI manslaughter, vehicular homicide and driving without a license. During her trial Mendoza expressed deep remorse and apologized to both the victims families. Mendoza received a sentence of 24 years; the maximum sentence was 30 years.
The parents of the two young women killed in the accident have filed a lawsuit against Mendozas employer, T-Mobile. During part of the investigation process it was revealed that other mobile store employees were there and had been wearing their uniforms. Additionally, they knew that Mendoza was underage. Tijuana Taxi Co., where Mendoza drank before the crash, has also been sued for serving alcohol to Mendoza when she was underage.
The injury attorneys at Gordon & Partners understand how devastating the wrongful death of a loved one can be. We send our deepest condolences to the families and friends of both victims.