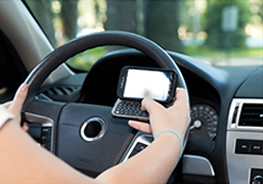 Cesar Echavarria died at the scene of head-on accident involving a dump truck and small SUV in Wellington on Wednesday afternoon.
Echavarria was driving south on South Shore Boulevard just after 4 p.m. when his car swerved in front of a dump truck that was traveling north. The vehicles collided and Echavarrias vehicle was pushed into a nearby canal.
Although much of the area is divided by a median, the 4700 block of the boulevard is not. The driver of the dump truck alleges that he saw Echevarria looking down at what may have been a cellphone.
HazMat crews were called to the scene of the accident for a fuel leak. Approximately 20-50 gallons of gas leaked into the surrounding soil.
The Palm Beach County Sheriffs Office is still investigating the crash to determine what caused the collision.
If you or someone you love has been injured in an automotive accident that was caused by someone that was texting and driving, you may be eligible to file a claim for the damages you have suffered. The auto accident attorneys at Gordon & Partners can help you determine what your legal options are.
Call a West Palm Beach injury lawyer today at 1 (855) 722-2552 or fill out the Free Case Evaluation form on this page.