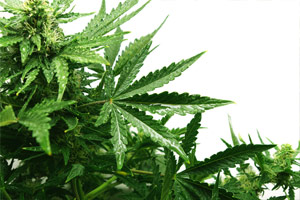 The impact of alcohol on drivers is widely understood; motorists tend to drive erratically and are very likely to be involved in a serious accident if they drink and drive. As each state begins to tackle the subject of marijuana legalization, though, its important to review what we know about the effects of marijuana on drivers.
A story published Mar. 12 by Washington's Bellingham Herald examined the issue and revealed some interesting statistics:
According to the report, stoned drivers are twice as likely to have an accident as an unimpaired driver, but adults between 21 and 35 years old are nine times as likely; drivers under the age of 21 are approximately 21 times more likely to have an accident.
In Washington, where the legalization of pot has been passed but not yet in effect, the amount of drivers testing positive for marijuana is on the rise: in 2013, this number had increased by 25 percent from the year before, and at that point legalization was nowhere in sight.
What About Colorado?
Colorado, which made $2 million in January alone on legal pot sales and an additional $1.5 million on medical marijuana dispensaries, has seized the opportunity to educate drivers on the risks of getting behind the wheel stoned with an ad campaign called, Drive High, Get a DUI. The National Highway Traffic and Safety Administration provided a grant to fund the campaign.
Washington, however, has no plans of implementing such a campaign, though marijuana's deleterious effects on a persons motor skills certainly do take effect while they drive.
It is no secret that stoned drivers typically overcompensate for their slowed reaction time by driving well below the speed limit, while drunk drivers tend to speed up and behave recklessly. Regardless, driving under the influence of marijuana is still punishable as a DUI offense, as it can still result in unnecessary crashes, injuries and deaths.
What Do The Experts Say?
Experts say that while both drinking and smoking pot have their own negative effects on a driver's abilities, combining the two can be particularly dangerous, which is something that is expected to become a bigger problem once legal marijuana sales go into effect in Washington or additional states.
The issue of marijuana legalization is not going away, and speculation is that Florida will be one of the next states to join in with Senate Bill 1562 and House Bill 1039 already having been filed in state legislature. If passed, educating Florida drivers on the risks and consequences associated with driving while stoned may become a debate in our very own state.