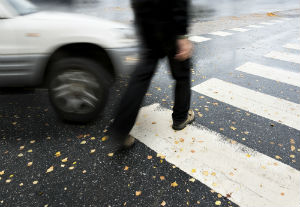 Florida state troopers have revealed that last year, 186 fatal hit and run accidents were reported. Overall, more than 92,000 hit and run crashes were reported in 2015.
The statistics were released in correlation with Florida's Hit and Run Awareness week, which highlights the impacts of leaving the scene of an accident as well as campaigning to reduce the number of hit and runs in the state.
Some other statistics revealed by the Florida Department of Highway Safety:
Florida Highway Patrol responded to 25 percent of these accidents
About 19,000 injuries resulted from hit and runs; 1,200 were serious injuries
More than half of the victims were pedestrians
One in every four pedestrian crashes were hit and runs
18-27 year old drivers were cited for leaving the scene of an accident
Of those cited for a hit and run, 70 percent were male drivers
Under Florida law, drivers must stop immediately at the scene of an accident that results in injury or death. Leaving the scene could result in a felony, and if convicted, the driver may have their license revoked and sentenced to a minimum of four years in jail.
There are a number of reasons why a driver may leave the scene of an accident, but most commonly it is because they're impaired, are driving without a license or with a suspended license or they lack insurance. Unfortunately, leaving the scene makes the situation worse.Two years ago, the Florida Highway noted that there was anincrease in hit and run accidentsthroughout the state.
Those who have been victims of a hit and run should be made aware that they have legal recourse. The experienced personal injury attorneys at Gordon & Partners can help you determine your legal options and if you are entitled to file a lawsuit for damages.
For a free evaluation of your claim, call 1 (855) 722-2552 or fill out a contact form to get started.