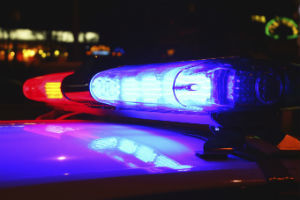 One man was killed and another driver was critically injured in a fatal collision that occurred Wednesday, Sept. 21 in Delray Beach. An Uber driver was crossing Federal Highway west on First Street when another speeding motorist driving a yellow Lamborghini struck the Uber driver's SUV.
According to Delray Beach law enforcement, the 82-year-old Uber driver was heading home to Boynton Beach when the Lamborghini hit the front of his Buick Enclave. According to witnesses, the driver of the Lamborghini was thrown from his car.
The Uber driver died at Delray Medical Center soon after the accident, while the Lamborghini driver survived and is in critical condition in the intensive care unit at Delray Medical Center.
Alcohol and speeding are responsible for this collision, according to officials. The owner of the Lamborghini told the police that he and his girlfriend had spent the afternoon drinking and eating prior to the crash.
His girlfriend was also speeding alongside his vehicle in her yellow Porsche when the crash occurred. They appeared to be racing. She left her car at nearby Anthony's Coal Fired Pizza and fled the scene. The police found her at her home, but she would not provide a statement.
It is unclear whether the Lamborghini driver will face criminal charges at this time. An active investigation is underway and investigators will determine whether charges are filed or not.
This deadly accident has also sparked community concerns about the intersection at Federal Highway west and First Street where the crash happened. Since June 2011, there have been more than 30 accidents at this location. Residents stated that the area is known for collisions, speeding and wrong way driving.
The Florida Department of Transportation stated they will look into the crash. The department owns and operates Federal Highway.
If you or your loved one has been injured in a car accident because of a negligent driver, contact the experienced West Palm Beach auto accident attorneys at Gordon & Partners to schedule your free legal review. We can help you pursue the compensation you deserve.
Call 1 (855) 722-2552 or complete a Free Case Evaluation form.