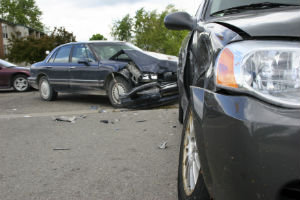 A fatal accident at the corner of Tam OShanter Boulevard and Rock Island Road on Friday, Feb. 12, left a four-year-old girl, who had just celebrated her birthday last month, dead at the scene.
The girl was traveling with her mother in a 2015 Hyundai Accent. According to Broward Sheriffs Office, the pair was heading northbound on Rock Island Road around 8:30 p.m.
As the mother attempted to turn left onto Tam OShanter Boulevard, she collided with an oncoming 1997 Chevrolet Lumina that was heading south.
The Chevrolet struck the Hyundai on the passenger side, causing the vehicles to begin spinning and crash again. The Chevrolet hit a concrete wall and a utility box. The victims vehicle collided with a 2007 Nissan Sentra on the west side of the intersection.
Before the Hyundai struck the second vehicle, the young girl was thrown from the vehicle through a rear window.
A nearby Sheriffs deputy overheard the crash and immediately called for help. The young girl was pronounced dead at the scene, while the mother was taken to University Hospital & Medical Center with minor injuries. As a precaution, the driver of the Chevrolet was also taken to the hospital. The driver of the Nissan was not injured.
Investigators stated that speeding, alcohol or drugs did not appear to be factors in the accident. It was not immediately clear if the child was restrained properly in the vehicle.
Unfortunately, tragic car accident s are common. If you have lost a loved one due to the negligence of another driver, you may be entitled to compensation.
Our auto accident lawyers know the devastation that comes with these types of accidents. That is why we are dedicated to fighting for the rights of innocent injury victims.
For a free consultation to review your legal rights, contact a personal injury attorney at our law firm today.
Call 1 (855) 722-2552 or complete a Free Case Evaluation form.