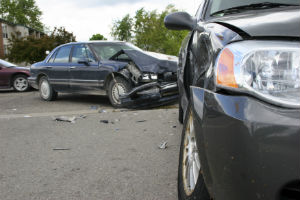 The intersection at Okeechobee Boulevard and North Military Trail is notably the most dangerous intersection in Palm Beach County.
Approximately 100,000 vehicles pass through the intersection each day, contributing to its deadly record. It also has the most pedestrian accidents in the county.
Slightly more than 140 crashes occurred at this location in 2014 alone, and just this past weekend, another fatal accident occurred.
Early on Sunday, Jan. 10, two automobiles collided at the intersection of Okeechobee Boulevard and Military Trail.
A 59-year-old man from West Palm Beach died of injuries sustained in the accident. The mans passenger and three teenagers in the other vehicle were transported to a local medical center for care.
Investigators noted that both streetlights and traffic signals at the intersection had been out at the time of the crash due to a power outage caused by weather.
Preventing Accidents During a Power Outage
In the event of a power outage that shuts off traffic signals, intersections should be treated as a four-way stop. This is applicable if the signal is completely out or flashing red.
While there are no laws requiring law enforcement officers to direct traffic in the event of an outage, the Palm Beach County Sheriffs Office states that a deputy is sent to assess the area once the agency is notified of the outage. In the event of an extended outage, deputies will be present at the intersection for the duration of the outage.
Have you been injured in an automobile accident, or lost a loved one due to another drivers negligence? You may be entitled to compensation for your losses. Let the West Palm Beach personal injury lawyer s at Gordon & Partners fight to get you the maximum compensation you deserve.
Call 1 (855) 722-2552 or contact us online for a free consultation.