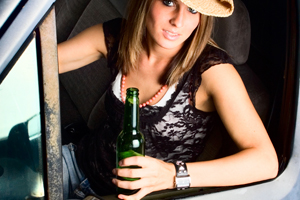 For many teens, spring break is a time to cut loose and a time to blow off steam, but the so-called vacation ritual can also be life-threatening. The decision to drink and drive during Spring Break or any time can lead to a disastrous and potentially deadly auto accident.
In an effort to keep spring break visitors safe, The Florida Highway Patrol is partnering with other law enforcement agencies to crack down on drivers they suspect are intoxicated. There are stiff penalties for driving drunk. If a person is caught drunk driving, they can have their license revoked and face jail time.
Excessive drinking can lead to dangerous situations
In order to prevent drinking and driving while on Spring Break:
You should intervene if you see an intoxicated friend getting behind the wheel.
Dont rely on cars as your primary mode of transportation.
Most Spring Break towns are walkable, have plenty of taxis, and a reliable public transportation system.
Park your car and leave it before vacation even starts and rely on other methods.
Designate a sober driver if you drink, dont drive.
In Florida, the legal age to drink is 21. Any driver under that age with any amount of alcohol in their system can be charged with breaking the law. If you are under age you can be cited for a first-degree misdemeanor for possession of alcohol. The cost of driving impaired can range from $5,000 to $20,000.
If you or someone you love has been injured in an auto accident caused by a driver under the influence, you may be entitled to file a claim for your pain and suffering. Our personal injury attorneys have detailed knowledge of Florida's DUI laws and can help fight for the justice that you deserve.
Call 1 (855) 722-2552 or use the Free Case Evaluation form today.