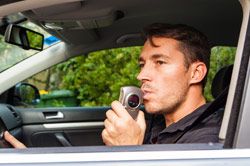 In separate reports recently released by the National Highway Traffic Safety Administration (NHTSA) and The Century Council, Florida has been given the dubious honor of having the third highest number of DUI accident fatalities in the United States.
While both Texas and California were ahead of the Sunshine State, with more than 690 DUI related fatalities having been reported in 2012, Florida law makers are currently reviewing requests from Mothers Against Drunk Drivers (MADD) and other automotive bodies to review the current rules and enforcement procedures that are in place.
To further support these requests, almost 100 drivers were repeat-offenders, which also included more than 70 drivers that had a blood alcohol concentration (B.A.C) or more than 0.15.
As we approach the spring season and the onset of warmer weather throughout South Florida, at the law offices of Gordon & Partners , we urge all tri county motorists to use common sense and caution when driving on our roads and in the event of having a few drinks, it's a wise choice to:
Call a sober, trustworthy friend to drive you home safely
Call a cab or Uber to get you home
Call a family member to pick you up
Bring along a designated driver to ensure that you get home safe and sound
If you or someone you love has been injured in an accident that was caused by a drunk driver, contact the law offices of Gordon & Partners today. We have detailed knowledge of Florida's DUI laws and can help fight for the justice that you deserve.
We offer 100% FREE, no obligation case reviews and you wont owe us any fees or costs if we are unable to recover financial compensation for you.