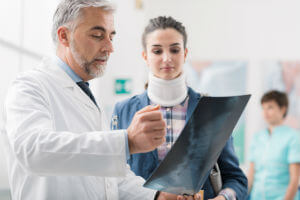 In the state of Florida, there is a certain law that requires injured victims to seek medical care within the first two weeks of a traffic accident. This law is known as the 14-day rule. Failure to follow this rule can impact a car accident claim severely and could impose limits or restrictions in a case. This could include losing your right to recover damages entirely.
If you were hurt in a car accident, you should seek legal help from a skilled car accident lawyer in West Palm Beach. Our firm can explain the 14-day rule, policy limits and how these factors could affect your claim for compensation.
Understanding the 14-Day Rule and its Policy Limits
It is never a good idea to refuse medical treatment after any accident. However, in Florida, if you do not have an initial medical examination within a 14-day period, your insurance company may not have to compensate you. The carrier has a right to then deny any subsequent claim that you submit. This means you would not be able to receive compensation for your injury.
If you do comply with the 14-day rule, you could be entitled to up to $10,000 in medical and disability benefits, to help cover emergency services, doctor visits, surgeries, rehabilitation costs or imaging tests. This is the state's minimum amount of personal injury protection (PIP) coverage required although you may be carrying a larger car insurance policy.
Reasons Why This Rule Exists
The 14-day rule exists for many different reasons. It exists to protect car accident victims as well as lessening the financial burden for the insurance company. Other reasons include the following:
To stop insurance fraud cases
Denials for unconnected injuries
Quick and immediate diagnosis
To avoid medical complications
The primary reason for this rule is to help insurance companies avoid insurance fraud in cases. The carrier can deny medical benefits for fraud and when the person has an injury that has no connection to the accident such as when someone breaks a leg before the collision but blames it on the traffic incident. When the injured party waits to receive treatment or in getting a diagnosis, he or she can exacerbate the damage inside the body.
Receiving Prompt Medical Care After a Car Accident
Prompt medical care is necessary to ensure injuries do not become worse or cause infections. Any lack of having a doctor look at the damage caused by the car accident could increase the likelihood of additional injury or more severe consequences.
This often requires going to a hospital even if there are no visible injuries. The doctor or nurse can check further to determine if something is wrong inside the body which may even require surgery or future treatment to halt worsening of the damage.
What is Considered an Emergency Medical Condition?
To qualify for PIP coverage, the injured party may need an emergency medical condition. Florida law defines an emergency medical condition as any of the following:
An injury that endangers the health and well-being of the person
A major impairment to the body's function
Serious complications with an organ or a part of the body
These more serious medical conditions often show acute symptoms that require immediate medical services to help the injured party. It is vital to keep track of all paperwork and documentation regarding these conditions and any treatment or procedures the doctor performs.
If the person seeks medical treatment in the 14-day window, he or she should have some PIP coverage available. The doctor may need to note an emergency medical condition on this person's chart for it to count.
Contact Us If The Insurance Company Denies Your Claim
If you need help recovering benefits after a car accident, our lawyers at Gordon & Partners are ready to help. Insurance companies often deny claims whenever possible, and if there are factors that can increase these circumstances, you need a legal team to support your claim after a denial. We will review all the relevant facts and assess your case. Our lawyers will determine if the denial is invalid and seek to resolve the matter for you.
Contact us to schedule your free, no obligation consultation. There are no costs involved for our services unless we help you recover compensation for your car accident case.
Give us a call at 1 (855) 722-2552 or fill out our free online form to get started.