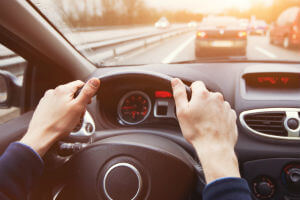 Florida is considered one of the most dangerous states to drive in, according to an annual report released by the Advocates for Highway and Auto Safety (AHAS). The report rates all 50 states and the District of Columbia on their progress toward implementing 16 essential traffic safety laws.
On average, more than 8,500 people are injured and over 100 killed every day in a car accident. This is why it is imperative to learn safe practices on the road and how to keep passengers safe. Education in traffic safety laws and highway driving can help prevent serious injury and death.
If you or a loved one has sustained an injury on Florida roads, it is crucial to contact a West Palm Beach car accident lawyer at Gordon & Partners for help with your claim. We can review your case and determine liability for the damages you have suffered during a free consultation.
Latest Findings on Traffic Safety
The 2019 Roadmap of State Highway Safety Laws provides comprehensive comparisons regarding traffic safety statistics in all states. Traffic safety laws are necessary to prevent lethal accidents. These laws include penalties and prevention methods for seat belts, distracted driving behavior, speeding, impaired driving and safety for passengers and children. In the report, states are grouped together by a color-rating system based on the number of these laws that were enacted during 2018:
Green – These states have 11 to 16 traffic safety laws that include primary and rear seat belt regulations or nine or more laws with primary reinforcement seat belt laws and an all-rider helmet law.
Yellow – These states have six to 10 traffic safety laws that include primary and rear seat belt regulations or seven or more laws without primary enforcement seatbelt laws.
Red – These states have fewer than seven traffic safety laws and need primary and rear seat belts regulations.
Florida is a red state and falls at number six for worst states on the Roadmap Report. The state has only implemented five of the necessary traffic safety laws and is still missing certain regulations regarding the following:
Occupant Protection
To increase occupant protection, using both rear and primary seat belts are best. Over 23,000 occupants of passenger vehicles died in car accidents in 2017 for not wearing seat belts. In Florida, more than 1,000 lives were saved by set belt use and at least 181 more could have been saved with 100 percent seat belt use.
Child Passenger Safety
To increase child passenger safety, it is best to place the youth in the back seat with a restraint or booster seat and a seat belt. When properly retrained in this manner, there is a lower chance of injury or death when a car accident occurs.
Impaired Driving
Increasing safety because of impaired drivers is possible through ignition interlock devices for impaired driving offenders. Child endangerment and open container laws can also reduce these dangers and decrease the potential injuries and deaths these drivers cause.
Distracted Driving
Laws to reduce the damage that distracted drivers cause include an all-driver restriction with text messaging and a general cell phone restriction when on the road. Distracted drivers pose a severe danger in Florida and require serious limitations.
Highway Safety Laws Needed in Florida
While there were over 3,000 fatal accidents in Florida in 2017, the ten-year total reached 27,000. This resulted in more than $10 billion in economic damages due to car accidents each year.
The following are highway safety laws needed in this state:
Primary and rear seat belt enforcement
All-rider helmets for the motorcyclist
Rear-facing child safety seats for children two and under
Booster seat enforcement
Minimum age of sixteen for a learner's permit
Greater restrictions at nighttime
Passenger restrictions
An unrestricted license for eighteen or over
Ignition interlocks for drivers with a history of drinking and driving
All-driver restrictions for both text messaging and cell phones
Increasing Traffic Safety Overall in the U.S.
For optimal safety in traffic, there are 406 laws that are necessary across the U.S. No state yet has the recommended sixteen laws for traffic protections that are critical. Recklessness and erratic behavior increase the need for some while others are important because of impaired or distracted drivers. Some drivers are repeat offenders. Many parents do not properly restrain their children when driving. Many factors that cause accidents are preventable. With proper implementation of needed traffic laws across the nation, each state can decrease accidents, injuries and death.
Contact Gordon & Partners To Learn More
If you or a loved one has been injured in a car accident, contact Gordon & Partners to learn more about your legal options. We can collect police and accident reports to determine fault. We will reconstruct the accident scene to assess what happened and will gather and review medical records and evidence to analyze and calculate damages for compensation. We can also communicate and work with the insurance adjuster to negotiate a fair and reasonable settlement.
Contact us today to start a free no-obligation consultation for your claim. There are no upfront fees unless you win.
Call 1 (855) 722-2552 or fill out our Free Case Evaluation form today to get started.