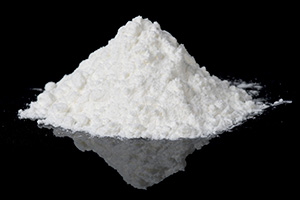 Before even hitting the shelves of liquor stores statewide, the Florida House Appropriations Committee banned powdered alcohol, known as Palcohol, in a 25-1 vote.
Palcohol is a form of dehydrated alcohol that comes in four varieties: vodka, rum, cosmopolitan and margarita. Federal regulators approved palcohol last month, however, 37 state legislatures have moved to ban sales of the product.
States are moving to ban the powdered alcohol as critics believe it could lead to overdoses and misuse. Each packet of alcohol has one ounce of powder, which should be mixed to six ounces of water.
Critics believe that the product could be ingested using less water, sprinkled on edibles or possibly even snorted. Furthermore, the product could be easier to smuggle into sports stadiums and outdoor events which could fuel underage drinking.
Questions also remain as to whether powdered alcohol would be considered an open container if found in the possession of a driver.
Delaware and Michigan have decided to regulate palcohol like any other alcoholic product, but dozens of other states are not taking such a risk on this new product.
Drinking and Driving Accidents
The number of alcohol-related car accidents in Florida increased by more than one percent between 2011 and 2012, which means more people were also injured in these types of wrecks.
Additionally, the risk of being involved in a motor vehicle crash is much higher for teens than for older adults.
When you have been involved in a drunk driving accident, it can take an emotional, physical and financial toll on both victims and their families.
At Gordon & Partners, our personal injury lawyer s are dedicated to fighting for the rights of the injured and can help you or your loved one if they were hurt in an accident caused by a drunk driver.
For a free review of your claim or to learn more about Florida personal injury law, call 1 (855) 722-2552 or fill out a Free Case Evaluation form.