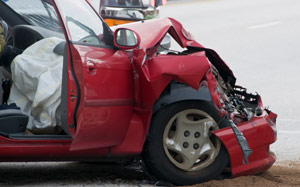 In August, the National Highway Traffic Safety Administration (NHTSA) released data showing a sharp increase in traffic accident fatalities. From 2014 to 2015, the number of people killed in traffic accidents increased a shocking 7.2 percent, the largest single-year increase in 50 years.
Similarly, the National Safety Council released preliminary data for the first half of 2016, showing a nine percent increase in traffic fatalities for the first half of this year.
With no sign of these numbers decreasing, AxleGeeks, an auto research site, set out to identify which areas of the country are more accident-prone and more dangerous than others.
The study found that six South Florida cities ranked among the top 20 "car accident capitals of America."
1 – Pompano Beach
3 – Miami Gardens
8 – Davie
13 – Fort Lauderdale
15 – Miami
21 – West Palm Beach
Two other Florida cities also made the top ten:
The study used data from the NHTSA to identify cities with the most car accident fatalities per 100,000 people in 2015. Only cities with a population of more than 100,000 were considered.
The study identified the 75 most accident-prone cities in the country. It found that other southern states such as Texas and South Carolina were also well-represented in the results, while smaller New England states like Maine, Vermont and New Hampshire were completely absent.
It found that large cities like New York, Chicago and Philadelphia were also absent, likely because people in more densely populated cities walk or take public transportation more than they drive a vehicle.
As a leading South Florida personal injury law firm, our attorneys have seen firsthand just how dangerous many of our highways are. If you or someone you love has been injured in an accident, do not hesitate to contact our car accident lawyers to learn more about your legal options for getting the compensation you need.
Call 1 (855) 722-2552 or complete a Free Case Evaluation form.