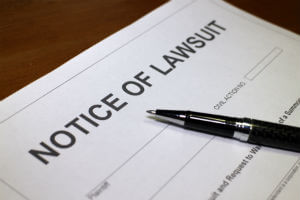 If you have been injured in a Florida car accident and are considering filing a claim for compensation, whether with your insurance company or through a lawsuit, there are strict deadlines you need to be aware of.
These deadlines are called statutes of limitations. If you do not file your lawsuit within these time frames, you may be forever barred from bringing your case and seeking compensation for your injuries.
As such, it is extremely important to know and follow the statute of limitations for filing a car accident claim. You should contact an experienced West Palm Beach car accident attorney as soon as possible to ensure you do not miss any important deadlines.
Filing an Insurance Claim
Florida is a no-fault state, which means you will file a claim with your own insurance company if you are involved in a car accident, regardless of who was at fault.
All motorists in Florida are required to carry personal injury protection insurance (PIP). According to Florida Statute 627.736, under most plans, PIP will cover approximately 80 percent of your medical costs and 60 percent of lost income or lost earning capacity. It will also provide $5,000 in death benefits.
This coverage extends to the policy holder, residents who live in the same house, the person who was driving the vehicle at the time of the accident, any passengers in the vehicle and anyone hit by the vehicle.
In order to receive these benefits, however, you must file a claim as soon as possible within the deadlines outlined in your policy. This could be as little as 14 days. However, it is best to notify your insurance company immediately after an accident and seek medical treatment immediately.
Suing a Negligent Driver for Injuries or Death After an Accident
If your PIP coverage is not enough to address all of your losses, you may be able to file a claim against the other driver who was involved in the accident. However, Florida Statute 627.737 states that you can only file a claim if you suffered significant or permanent injury or scarring.
If you meet this requirement for severe injuries, you have four years from the date of the accident to file your claim. This time limitation applies to both personal injuries and any property damage you may have incurred.
If your accident resulted in the loss of a loved one, you have two years from the date of his or her death to file a wrongful death lawsuit in Florida.
Claims Against the State of Florida or Other Local Government
If your accident and injuries were caused by a negligent state or local government employee who was acting within his or her job duties at the time, it may be possible to file a claim against the government entity charged with overseeing that individual. This could include:
Executive departments
Legislature
Judicial branch
State university board of trustees
Counties and municipalities
Florida Space Authority
Although you have four years to file a personal injury lawsuit , you must notify the government entity in writing of your intent to file a claim within three years of the date of the accident.
Claims Against the U.S. Government
If an employee of the federal government acted negligently and caused your accident and injuries during the scope of his or her job, it may be possible to file a claim against the U.S. government.
This can include accidents involving a U.S. Postal Service truck or a U.S. Customs and Border Patrol agent.
To do this, you must file Standard Form 95 within two years of the date of your injury. Once your claim has been filed, the government has six months to respond by either accepting or denying your claim. If your claim is denied or you do not receive a response within six months, you can proceed to file a personal injury lawsuit against the responsible government agency or entity.
An experienced West Palm Beach car accident attorney will be able to walk you through the applicable time limitations that apply to your claim.
Although you have some time to file a claim, it is vital that you do so as soon as possible. You do not want to risk missing an important deadline and not being able to obtain the compensation you need.
Contact our team as soon as possible after your accident to discuss your rights and obligations. We are experienced personal injury attorneys in West Palm Beach who offer free consultations and do not require any payment unless we recover compensation for you.
Call 1 (855) 722-2552 or complete a Free Case Evaluation form.