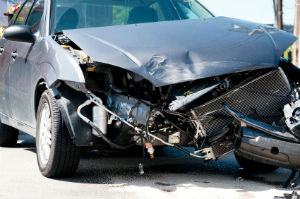 While it may not come as a surprise to most Floridians sitting in traffic on I-95, a recent study by personal finance company SmartAsset has ranked Florida as number one for the worst drivers nationwide.
The study revealed that a shocking 76 percent of Florida drivers do not have auto insurance, coming in second for uninsured drivers in the nation. Florida also Googled the terms "traffic tickets" and "speeding" more than any state. While Florida drivers may not necessarily receive more traffic tickets than other American drivers, the Google trend indicates this could be a reality.
SmartAsset's study analyzed a number of factors to arrive at Florida's worst ranking placement, including the percentage of insured drivers, DUI arrests and Google trends for speeding tickets. Each factor was given equal weight and each state's scores were averaged. Mississippi and Oklahoma followed Florida in the worst driver category.
Negligent Driving Contributors
With 32,000 killed in car accidents nationally in 2014, negligent drivers comprise a portion of bad driving just like impaired drivers who are under the influence of alcohol or drugs or are drowsy. The Southeast is notorious for negligent driving and four states placed in the top ten worst states in this study.
There has been increased awareness regarding distracted driving since the release of the popular Pokémon Go app for smartphones that encourages users to catch Pokémon characters in real world locations.
A number of accidents throughout the U.S. have occurred because drivers were playing Pokémon Go while behind the wheel. Negligent driving can take many forms like eating, drinking, playing games or texting while driving.
If you or your loved one has been hurt in a car collision because of a distracted driver, contact the West Pam Beach auto accident attorneys at Gordon & Partners. Since there is a limited time frame to file a personal injury claim against a negligent party or insurance provider, do not hesitate to speak to our Florida lawyers today.
Call 1 (855) 722-2552 or complete a Free Case Evaluation form today.