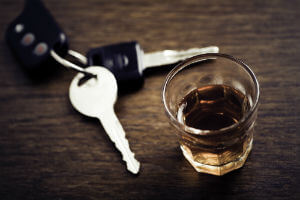 Although the dangers of drunk driving are well-known, it does not stop many people from engaging in this very unsafe practice.
If you have been injured or lost a loved one in a drunk driving accident, you may have legal options. Contact a West Palm Beach auto injury lawyer at Gordon & Partners to schedule a free, no obligation consultation for more information.
Drunk Driving Statistics
According to the Centers for Disease Control and Prevention (CDC), 28 people are killed in motor vehicle accidents that involve an alcohol-impaired driver every day. That means that one death occurs approximately every 51 minutes.
In 2015 alone, there were nearly 1.1 million drivers charged with driving under the influence of either narcotics or alcohol in the United States. In 2016, 10,497 people died in drunk driving accidents. Another 290,000 were injured because of drunk drivers. Although drunk driving crashes are lower in recent years, that is still one death every 50 minutes and one injury every two minutes.
In Florida, there were 8,476 people killed between 2003 and 2012 because of a drunk driver. A survey of adults in Florida indicated that 2.1 percent had driven after drinking too much in the past 30 days. That is higher than the national average of 1.9 percent.
Effects of Alcohol on Driving
Alcohol impairs thinking, reasoning and muscle coordination. It lowers the overall function of the brain and inhibits the very things that you need to control your vehicle properly and react to situations around you.
As alcohol levels in the blood rise, its negative effects on the nervous system increase as well. At 0.08 blood alcohol content or BAC, the risk of a crash increases significantly. As such, this level of BAC is illegal in all 50 states.
However, the risk of a collision grows even with just a small amount of alcohol in the bloodstream. For example:
At 0.02 BAC, you lose some judgment abilities
At 0.05 BAC, you have exaggerated behavior, some loss of muscle control, impaired judgment, and lowered alertness
At 0.02 BAC, your ability to do more than one task at once declines, and you will have a harder time keeping track of moving targets
At 0.05 BAC, your coordination is reduced, which affects your ability to steer and respond effectively to emergency situations.
Florida Drunk Driving Laws and Penalties
Like every other state, Florida prohibits driving when your BAC is over 0.08. Florida imposes fines and imprisonment that vary depending on the frequency of the offense.
| | | |
| --- | --- | --- |
| Offense | Fine | Imprisonment |
| First | Between $500 and $1,000 | No more than six months |
| Second | Between $1,000 and $2,000 | No more than nine months |
| Third | Between $2,000 and $5,000 | No more than five years (mandatory minimum of 30 days) |
The third offense within a ten-year period is also a third-degree felony.
Those who have been convicted of their second or third DUI must also obtain an ignition lock device on all vehicles individually or jointly owned. This mechanism measures alcohol on the breath before the driver can start the car.
Steps to Prevent Drunk Driving
Preventing drunk driving may sound easy, but it can be tricky in practice. You should always use a designated driver. Your friends can take turns fulfilling this role. Otherwise, plan on taking a cab or other means of transportation.
If friends try to drive home drunk, offer to let them stay at your home, drive them back or call them a cab. Do not be afraid to hide their car keys if they are unreasonable. They may be upset with you for a short time, but the alternative of being involved in an accident is much worse.
If you are throwing a party, be sure to have plenty of non-alcoholic drinks and food options. You can also make arrangements for alternative transportation for your guests. Monitor your guests to ensure that no one who has been drinking gets behind the wheel.
Contact an Experienced Attorney
Being involved an accident with a drunk driver can change your life forever. You might have a legal claim if you were injured in a drunk driving crash. Our personal injury team can help through this difficult time.
Contact us to schedule a free case evaluation to learn more about your legal options and how we can help you. Because we work on a contingency fee basis, we will not charge legal fees or other costs unless we obtain compensation for you.
Call 1 (855) 722-2552 or complete a Free Case Evaluation form.