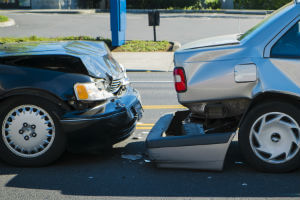 After a car accident, victims are often left wondering how they will afford the resulting medical bills, lost wages and other expenses.
Florida is one of 12 states that have no-fault insurance laws. This means all drivers carry no-fault insurance to cover accident expenses despite who was at fault. However, even though your own insurance pays accident expenses, there are still some situations where you may wish to file a personal injury lawsuit .
The seasoned West Palm Beach car accident attorneys of Gordon & Partners can help you determine if you claim entitles you to additional compensation through a lawsuit. If you wish to pursue a personal injury case, working with a skilled attorney is critical to your successful recovery of compensation. Contact us today to discuss the legal options available to you.
What is No-Fault Personal Injury Protection (PIP) Insurance?
Florida PIP law (Florida Statute 627.736) requires all motorists to carry $10,000 in no-fault personal injury protection (PIP) and $10,000 in property damage liability. If you are involved in a car accident, you will file an insurance claim with your insurance provider rather than the insurer of the at-fault driver.
The policy holder, relatives who live in the same household, the person operating the covered vehicle at the time of an accident, all passengers in the vehicle and anyone who was struck by the vehicle should be covered by the policy and should be able to obtain the following benefits:
Medical Benefits
According to Florida law, PIP should cover 80 percent of all reasonable expenses for necessary medical care that is received within the first 14 days after an accident. This includes compensation for:
Surgery
X-rays
Dental care
Rehabilitative services
Ambulance services
Hospital care
Nursing care
Initial care must be provided by a licensed physician, dentist or chiropractor; within a hospital or hospital-owned facility; or by emergency transportation.
Any follow-up care that is prescribed by the individual's physician should also be covered by PIP.
Reimbursement for these benefits will be paid up to $10,000 if the individual had a medical emergency. If it is determined that the individual did not have an emergency medical condition, the individual's coverage will be limited to $2,500.
Disability Benefits
If your injury prevents you from being able to work, PIP should provide compensation for 60 percent of income and earning capacity lost because of your injury.
This includes all reasonable expenses for services you can no longer do for yourself, such as cleaning the house and other necessary services you previously were able to do for the benefit of your household.
Death Benefits
In addition to the above benefits, PIP will provide $5,000 in death benefits per individual. This can include the executor or administrator of the deceased; any of the deceased's relatives who are related by blood, adoption or marriage; or anyone who is justifiably entitled to this benefit.
Can I File a Personal Injury Lawsuit?
In Florida, victims must meet a serious injury threshold in order to file a personal injury claim against the at-fault driver in a car accident. The following injuries are typically considered serious and qualify a victim to file a personal injury lawsuit:
Permanent injury
Disfigurement
Substantial or permanent scarring
Extensive and permanent loss of bodily function
Death
If you meet this threshold, you should contact a reputable West Palm Beach personal injury lawyer as soon as possible to discuss your legal options. You may be able to file a lawsuit seeking additional compensation for:
Inconvenience because of the injury
Mental anguish
If you have suffered a serious injury due to a car accident that was caused by another driver, working with a skilled accident attorney is the best way to access the additional compensation you need to cover expenses and losses related to the accident.
Contact Our Car Accident Lawyers for Help with Your PIP Claim
Pursuing compensation after an accident can be complicated in a no-fault state, which is why it is in your best interest to work with an attorney who is experienced and knowledgeable in such matters.
The West Palm Beach car accident attorneys at Gordon & Partners will fight to recover the maximized compensation you deserve from your insurer or through a personal injury lawsuit. We are well-versed in the state's insurance laws and dedicated to fighting for the injured.
Contact us to schedule a free, no-obligation case consultation today. We work on contingency and only receive payment if we recover compensation for you.
Call 1 (855) 722-2552 or complete our Free Case Evaluation form now.