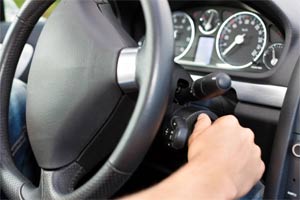 Approximately two months after General Motors opened up their compensation fund to the public, the auto manufacturer has approved 27 death claims for people killed as a result of the defective ignition switches recalled earlier this year.
The number of deaths associated with the defective ignition switches is double the number that was originally reported in May 2014.
General Motors has now approved 25 injury claims, up from 16 that had been approved as of last week. In total, 62 claims have been approved and more than 1,300 claims have been filed. The fund will continue to accept claims through Dec. 31.
GM expects to spend $400 million on claims, but they have also said that the number could be as high as $600 million. Death claimants could receive up to $1 million, along with $300,000 payments for pain and suffering.
Just last week General Motors announced its 7th recall of the year; nearly 8,000 police vehicles were recalled as they could roll away when drivers thought they were in park. About four smaller recalls are also expected to be announced soon. Altogether the company has recalled more than 30 million vehicles worldwide, the majority of which were in the United States.
If you were in an accident involving any of the recalled General Motors vehicles, contact a West Palm Beach personal injury lawyer at our firm to discuss your claim for compensation. We can help you get the justice you deserve.
Call us at 1 (855) 722-2552 or fill out the Free Case Evaluation form to your right.