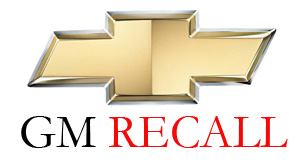 General Motors (GM) compensation chief Kenneth Feinberg announced on Monday, Feb. 2 that the company has already paid 130 victims for ignition switch accidents. More than 50 of the claims involved a death.
All in all, General Motors received 4,180 claims filed by those who allege that they were injured in a GM vehicle that was fitted with the defective ignition switch or that their loved one died as a result of the ignition switch defect in their vehicle. About 450 claims filed have been for deaths and 3,700 for injuries.
The GM compensation fund was launched online in Aug. 2014. Each claim filed and approved for payment was backed by proof that the defective switch was the cause of the accident.
According to Feinberg, about one third of the claims filed came in with no documentation. They are working with hundreds of people to try to get documents that would solidify their applications for compensation. About 400 claims filed were deemed ineligible for compensation.
No eligible claimants have rejected GM's settlement offers, but Feinberg did not comment on whether or not the amount GM set aside for the claims is enough.
Despite the success of the compensation fund, GM still faces more than 150 lawsuits brought forth against them. The largest case comes from drivers who allege that the value of their GM vehicle was diminished following the recall announcements.
Two members of Congress are also asking GM to extend the deadline in case more victims want to come forward to apply for the compensation fund.
Feinberg expects to have the final compensation fund tally in less than two weeks.
The West Palm Beach injury attorneys at Gordon & Partners have been monitoring the GM ignition switch debacle since the news first broke in Feb. 2014. Visit our investigation timeline to read more about the company's failures to resolve the ignition switch issue.
Have you or someone you love been injured in an accident caused by a GM defect? Has someone you love been wrongfully killed in an auto accident caused by a GM defect? The attorneys at Gordon & Partners can help you get the justice you deserve.
Call 1 (855) 722-2552 or fill out our online contact form for a free review of your GM claim.