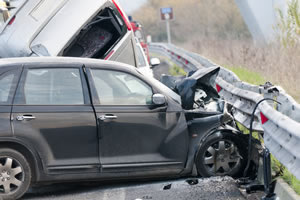 Trinity guardrails ET-Plus models have been linked to serious and fatal motor vehicle accidents this year. The Florida Department of Transportation recently revealed that about one in four of these guardrails are in the state of Florida.
Approximately 2,000 of these potentially dangerous guardrails line Florida roadways and more than 500 of them are in South Florida.
The guardrails have come under scrutiny after the Texas-based manufacturing company failed to report design changes that critics believe drastically reduced a car accident victims chances of survival. Guardrails will typically peel away from vehicles that slam into them, but Trinity guardrails tend to pierce vehicles and injure the vehicle occupants.
Changes were made to the guardrails' end terminal as early as 2005, but the company did not report the changes until just last year. As of Oct. 2014, more than 30 states had banned the installation of Trinity Industries ET-Plus guardrail system because of safety concerns. The Federal Highway Administration ordered the company to conduct new crash tests through January 2015.
The Florida Department of Transportation spent more than a month examining the states guardrails. As a precaution, no further installations of the guardrail are to be completed until they are finished re-testing them. The whistleblower who brought to light the danger of these guardrails is hoping that the product will ultimately be recalled so that no family has to suffer what many already have.
Those who have lost a loved one or suffered irreparable damage during an accident as a result of the Trinity guardrails have sued the manufacturer.
Have you been seriously injured in an accident due to a defective product? A personal injury attorney at Gordon & Partners can help you determine what your legal options are and if you are entitled to compensation for your suffering.
For a free case review, call 1 (855) 722-2552 or fill out our Free Case Evaluation form.