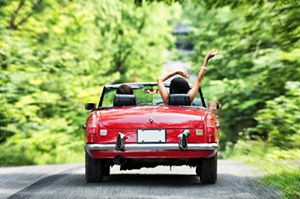 With 41 million Americans expected to travel over the Fourth of July holiday weekend, the Palm Beach County Sheriffs Office (PBSO) intends to have extra enforcement on the roads and the water.
According to AAA, approximately 35.5 million Americans are expected to drive to their holiday destinations.
If you or someone you love is injured in an auto accident this holiday weekend, contact the personal injury lawyer at Gordon & Partners. With decades of experience handling car accident claims, we can help you obtain the compensation you deserve.
Call 1 (855) 722-2552 or fill out an online contact form for a FREE claim review.
It is estimated that the number of travelers expected for the holiday weekend will be the highest amount since 2007. Rising income and gas prices well below the levels from last year are some of the reasons why more Americans are likely to hit the road.
While PBSO intends to increase law enforcement in order to curb drunk driving, speeding and other forms of reckless driving, boating laws will also be more strongly enforced.
An increased presence of officers on land and in patrol boats is expected around South Florida, specifically around Peanut Island. Law enforcement will be working hard to curb underage drinking as well as boating under the influence.
The number of car accident fatalities, including alcohol-related fatalities, have continued to decrease over the years during the holiday period. Nonetheless, the car crash lawyers at Gordon & Partners encourage everyone to drive safely this weekend.
This weekend, be sure to designate a sober driver, get enough sleep before going on a road trip, and avoid all distractions.
If you or someone you love has been hurt in a wreck caused by a careless driver, we can help you fight for your rights. Our knowledgeable attorneys will investigate your claim, contact accident witnesses and hire expert testimony, if needed, to build a strong claim in your favor.
Contact the car accident lawyers who are dedicated to fighting for the injured today.
Call 1 (855) 722-2552.