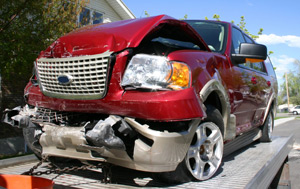 Have you been injured in an auto accident caused by a careless driver? The experienced lawyers at Gordon & Partners haverecovered millionson behalf of car crash victims in South Florida. We can help you obtain the compensation you deserve.
Officials with the Florida Highway Patrol say four vehicles were involved in the deadly car wreck that claimed the life of one woman and injured three others.
The deadly multi-car crash happened around 4.a.m. at I-95 Northbound near Ives Dairy Road.
Authorities say there are indications the accident was caused by a speeding sports utility vehicle that caught fire. Charges are reportedly pending for the driver, who was also taken to the hospital for injuries.
Unfortunately, a frightening majority of auto accidents, truck crashes, and motorcycle collisions, are caused by speeding. At Gordon & Partners, we fight for the injured. There is simply no reason to suffer due the negligence of another driver.
Common Injuries Due to Speeding
Speeding is a complete lack of respect for passengers and other drivers on the road. Officials say it is also one of the top causes of car accidents. Speeding often goes hand-in-hand with drunk driving which leads to devastating circumstances.
If you or someone you love is hurt in an accident caused by a careless driver, the victim may be entitled to compensation for property damage, medical bills and more.
Fill out a free case evaluation today to speak with one of our experienced auto accident attorneys .
Alternatively, call us now at 1 (855) 722-2552 to schedule a free legal consultation.