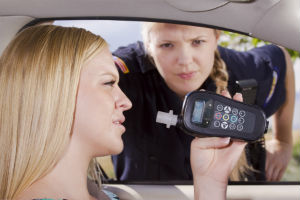 Traffic deaths have decreased seven percent in states that require ignition interlock devices for first-time drunk driving offenders, according to a recent study conducted by Johns Hopkins Bloomberg School of Public Health.
Interlock devices require a driver to blow into a small tube to start the vehicle. The device checks for any traces of alcohol and prevents the car from starting if it detects alcohol. In 2013, an estimated 305,000 systems were in place for those convicted of drunk driving.
This study is important because it is the only one that has been able to provide evidence of the relationship between driving fatalities related to drunk driving and mandatory interlock device laws. It tracked trends from the late 1980s to 2013.
Interlock Laws in the United States
Currently, 22 states require interlock devices for first-time drivers who operate vehicles while intoxicated. Other states require the devices only for repeat offenders or where the driver's blood alcohol content is over a certain level. Some other states also let a judge decide when requiring an interlock device is appropriate based on the unique facts of the case.
Florida law requires an ignition interlock device for at least one year after a second DUI conviction that requires a permanent or restricted license. A third conviction, requires the device be used for two years. If a passenger in the vehicle at the time of the arrest was under the age of 18, an ignition interlock device will be required for six months for a first offense and two years for a second offense.
Researchers can now confidentially say that partial interlock laws are not nearly as effective as legislation that requires first-time offenders to install these devices.
This is important because getting drunk drivers off the road is still a very serious concern in the United States. One-third of the more than 35,000 deadly traffic accidents in 2015 involved a drunk driver. Of those, 29 percent were considered legally drunk, and roughly 20 percent had a blood-alcohol content that was twice the legal limit for that state or higher.
Drunk drivers are extremely dangerous and can cause accidents that may have severe consequences. If you or a loved one has been involved in an accident with a drunk driver. Contact our car accident lawyers today for a free, no obligation consultation.
Call 1 (855) 722-2552 or complete a Free Case Evaluation form.