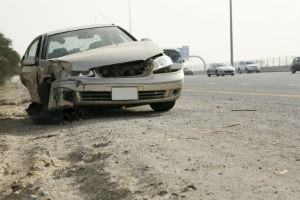 An increasing number of accidents are caused by debris on the road. Broward and Miami Dade Counties have experienced a 60 percent increase in road debris accidents in the last four years, according to a recent study.
Road debris accidents are not a new problem. In 1998, a metal construction rod fell from a transport vehicle, impaling a passenger in a van traveling nearby. After this accident, state laws were altered to create a Florida Highway Patrol hotline that travelers could use to report road debris. A new law improved the tracing of 911 calls to cellphones, and road rangers were established to combat road debris accidents.
Road debris create a serious danger for drivers, causing accidents as vehicles strike objects in the road or swerve to miss them. In 2011, there were 1,121 road debris accidents in Broward and Miami Dade Counties; in 2015, that number rose to 1,797. In recent months, Florida drivers have been endangered by crowbars and even kayak paddles piercing their windshields.
The Florida Department of Transportation collects and stores debris collected from the state's roads. About 11,000 tons of debris is collected from Broward County's roads each year.
Forty percent of debris-related crashes are due to vehicles swerving to avoid objects. In some situations, hitting the object may be safer than swerving. If an object is struck, drivers should pull off the road immediately to inspect their vehicle.
To avoid dangerous accidents caused by road debris, drivers are reminded to pay attention while driving. With eyes focused on the road, debris can be identified more quickly, allowing for more time to make safe maneuvers to avoid it. Motorists should also make sure their tire pressure and brakes are well-maintained, ensuring their vehicles are well-equipped to make quick maneuvers.
If your accident was caused by debris on the road, the Plantation car accident attorneys at Gordon & Partners are ready to aid in establishing liability and recovering maximized compensation for your medical bills, lost wages, and pain and suffering.
Call 1 (855) 722-2552 or complete our Free Case Evaluation form today.