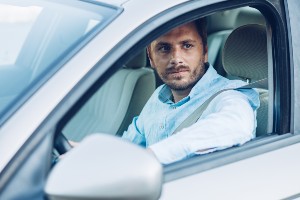 There are many car accidents that are preventable, including those that involve rubbernecking. Drivers often rubberneck as they pass by an accident, a traffic stop, or a vehicle pulled over on the road.
While it may be tempting to see what is happening, rubbernecking can be dangerous. This type of behavior causes 10 to 16 percent of all car accidents, some of which result in serious injuries.
If you have been injured in a rubbernecking accident, we advise seeking legal help. The West Palm Beach traffic accident attorneys at Gordon and Partners have decades of experience representing individuals harmed by another's negligence. We know what it takes to identify the source of an accident, negotiate with insurance companies, and pursue legal claims on our client's behalf.
What Does Rubbernecking Mean While Driving?
Rubbernecking is the act of staring at something of interest. The term rubbernecking while behind the wheel refers to slowing down as you drive past the scene of something happening outside of your vehicle. Things that often catch a driver's attention include:
A car accident on the road
A citation or arrest being made
A stopped or a broken-down vehicle
An emergency or service vehicle
Rubbernecking is considered a form of distracted driving because when a driver turns his or her head to look at something or to get a better view, his or her eyes are no longer on the road ahead.
Taking your attention off the road – even for just a moment – can endanger you and the safety of others. Drivers who rubberneck may slow down traffic, resulting in a traffic jam or an accident.
Accidents Caused by Rubbernecking While Driving
Although rubbernecking happens all the time and may seem harmless, it can result in serious and fatal accidents. Injuries may include broken bones, neck injuries, spinal cord injuries and back injuries.
A common accident caused by rubbernecking while driving is a rear-end collision. For instance, a driver slows down suddenly to look at something outside of his or her vehicle. In doing so, the vehicle behind him or her had no time to react and ends up hitting the rubbernecking driver. Alternatively, a driver looking at an accident may not see the vehicle in front of him or her slowing down, resulting in a rear-end collision.
Drivers who rubberneck may become so distracted that they cause a lane departure accident. The driver swerves out of his or her lane, traveling either off the road or into another lane of traffic.
Rubbernecking can also result in head-on collisions, T-bone crashes and multi-vehicle accidents.
Asserting Your Rights After a Rubbernecking Accident
When an accident results in costly medical bills and extensive property damage, it is important to know your rights. One of these rights is your right to legal counsel. You may also have the right to hold the rubbernecking driver liable for your injuries and damages.
Rubbernecking involves consciously making the decision to look at something outside of the vehicle rather than keeping one's attention on the road and other drivers. This behavior could be considered negligent. To file a legal claim, you and your attorney will need to prove that negligence occurred.
This means showing that the driver owed you a duty, which he or she breached in causing the accident. Drivers are expected to keep their eyes on the road and drive safely to avoid risks to others.
Drivers who rubberneck may try to place blame on the other driver, saying he or she was following too closely or did not leave enough room to make a lane change. This is why it is beneficial to have an experienced lawyer by your side so that you are not assigned more blame, if any, for an accident.
Compensation That May Be Available to Recover
The amount of compensation you may be able to recover will depend on the extent of your injuries and accident-related costs. Economic and noneconomic damages may be pursued in a legal claim, like:
Past and future medical expenses
Lost income and benefits
Pain and suffering
Get Trusted Legal Help When You Need It
If you have been in an accident caused by a rubbernecking driver, reach out to our firm today. You can learn more about your rights and explore your available legal options during a free initial consultation.
We have helped many injured accident victims and their loved ones secure the maximum compensation possible. There are zero upfront fees if we take or work on a case.