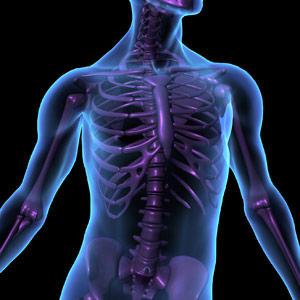 Internal injuries are a common complaint of auto accident victims, which often go undetected for a number of days following a collision.
There can be a number of reasons why these types of injuries occur, however it is often due to the violent shaking that vehicle occupants endure at the point of impact in a crash.
Have you been hurt in a car accident that was not your fault? Perhaps you lost a loved one in a collision that was caused by a negligent motorist?
If you are one of the hundreds of people hurt each day by careless drivers in Florida, you deserve justice. You also deserve compensation for your pain and suffering.
The law offices of Gordon & Partners P.A. are ready to fight for you.
To learn more and find out how we can help, fill out the free case evaluation form on the right side of this page today or call us today at 1 (855) 722-2552 and speak to our legal team to discuss your options.
We proudly offer victims and their families free consultations and you won't owe us any fees or costs if we are unable to recover financial compensation for you.
Common Internal Injuries from a Car Accident
After a traffic collision, it's common for injured drivers and passengers to conduct self-evaluations of their bodies, while trying to look for any injuries that they may have sustained. In many cases, a doctor may examine the accident victim to see what physical damage has occurred.
Internal injuries present a number of dangers to the injured. This is because they can quickly develop into more serious conditions. Even slow-speed traffic crashes can result in serious trauma to the interior of the body. Regardless of how "serious" you deem a car accident, a thorough medical examination is essential. This will ensure that no internal injuries are present.
Some of the most common internal injuries from a car accident include, but are not limited to, the following:
A rupture to the abdominal aorta is caused by a compressed stomach, commonly seen in traffic crashes; this is generally a fatal injury.
Fractured ribs have a dangerous potential to puncture or damage internal organs, such as lungs, or major blood vessels.
When damage is inflicted on blood vessels in the body and they cannot repair themselves or clot. Some common symptoms include: fatigue, thirst, lightheadedness, abdominal pain, pale complexion, feeling cold.
High-impact collisions can cause damage to the organs which can cause internal bleeding and/or the organ to shut itself down completely.
This happens when a broken rib causes a puncture in the lung. The lung then collapses and air is let into the chest cavity.
Commonly associated with severe internal bleeding, a ruptured spleen often requires surgery to repair.
In addition to the above internal injuries from a car accident, crash victims may also experience internal bruising to various organs. If you or a loved one has suffered internal injuries from a collision, an internal injuries attorney will guide you through the legal process.
Contact our Firm for a Free Case Evaluation
Gordon & Partners's experienced auto accident attorneys have the skills and drive to seek the maximum amount of compensation due to our clients. Victims that survive internal injuries deserve compensation for the ongoing medical expenses, lost wages, and pain and suffering they experienced from the accident.
Don't delay. There can be specific periods of time that accident victims have to file a damages lawsuit.
To learn more about your option, fill out the free case evaluation form on the right, or call us at 1 (855) 722-2552 for FREE legal advice and help with your claim.
At Gordon & Partners, our personal injury lawyer s fight for the rights of the injured and are here to help.