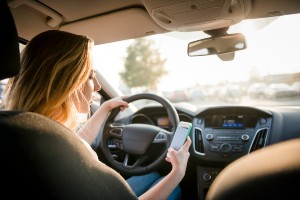 Many teens gain a sense of freedom and independence when they get their driver's license. However, this new freedom comes with its own inherent risks. Teen drivers are generally the least experienced and often more distracted than other drivers on the road, increasing the chances of being in a crash.
Parents have a right to be concerned about their teen's safety behind the wheel, especially since they may share liability for any resulting injuries and damages sustained by the other party. If your teenager causes a crash, it is important that you understand your responsibilities as a parent under the law.
Gordon & Partners addresses liability in these situations below. We offer a free consultation where you can learn more about your rights and potential legal options. There is no risk in contacting our firm and no obligation to have us represent you. We charge no upfront fees unless you are compensated.
When the At-Fault Driver is a Teenager
Florida law does not offer any special consideration if the driver involved in a crash is a teenager. Most cases are judged as if all parties are adults. This means a responding police officer will arrive at the scene, statements will be taken from either side, and a report will be written up.
The insurance claims process will also be the same. Since Florida is a no-fault state, each driver will need to file a claim with their own insurer under his or her personal injury protection (PIP) coverage. All vehicle owners must have at least $10,000 in PIP and $10,000 in property damage liability (PDL) coverage. PIP could help cover you, your teen and certain other passengers after a minor crash, regardless of fault.
If the crash resulted in serious injuries and damages, then liability will come into question. A driver could go beyond his or her own PIP coverage and file a claim against the at-fault party. If your teen driver did not cause the crash, you may be able to demand compensation from the other driver. If your teen driver was responsible, then he or she is liable for his or her actions and may be required to pay for any damages.
Regardless of whether the driver is a teen or an adult, each driver will also be assigned a percentage of fault for the crash. Any amount awarded in a settlement or verdict will be reduced by that percentage. This is in accordance with the state's comparative negligence rule.
Parental Responsibility in a Florida Car Crash
Under Florida Statutes section §322.09, parents can be held legally responsible for the negligent actions of their teen driver. A parent or guardian must sign the driver's license of anyone under the age of 18.
In doing so, the law will hold that parent liable for any damages caused by the teen's negligent or willful misconduct. This means that even if your teen has been assigned a percentage of fault for the crash, you may still be responsible for any out-of-pockets costs or insurance premiums due to the crash.
It is important to note that parental responsibility may not necessarily end when the teen turns 18. Florida's dangerous instrumentality doctrine (otherwise known as vicarious liability) can hold the owner of a vehicle liable for its negligent operation. For instance, if a college student drives his or her parent's car and causes a crash, then the parent may be still held liable for the actions of his or her adult child.
Parents or guardians can limit their liability in the following ways:
Not allow their teen to get a driver's license until 18
Purchase a separate insurance policy for their teen
Have their teen buy his or her own car and put the title in his or her name
Ensure their teen is mature enough to handle themselves as a driver
How Parents Can Help Teach Safe Driving Habits
There are several steps parents can take to teach their teens safe driving habits to help decrease the risks of being involved in a crash:
Discuss responsible driving behaviors (wearing a seatbelt, not going over the speed limit, etc.)
Have a curfew and limit the distance or area your teen is allowed to drive in
Restrict the number of passengers allowed in the vehicle
Talk openly about the dangers of texting, as well as drug or alcohol consumption while driving
Above all, parents should set a good example for their teens by acting as a responsible driver. Doing so could help ensure a teen driver fully understands the risks associated when behind the wheel.
Offering Legal Advice Since 1993
Gordon & Partners has advocated for many car accident victims and their families throughout Florida. To date, we have obtained millions of dollars in compensation for our clients. A licensed West Palm Beach car accident lawyer from our firm is ready to review your situation during a free initial legal consultation.
If we determine you have a viable claim, there is no cost up front to retain our services. We only get paid if you obtain compensation after we conduct a detailed investigation and help you build a strong case.