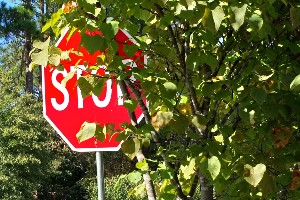 When a driver's line of sight becomes blocked or impaired in any way, he or she may be unable to see other vehicles, bicycles or pedestrians sharing the road. This type of situation can increase the risk of an accident.
If you have been in a line of sight accident, you may be eligible to recover damages. However, pursuing a legal claim in these cases can be more complicated because multiple parties may share blame for the accident. This is where hiring a lawyer has its advantages.
At Gordon & Partners, we have experience since 1993 handling a variety of car accident cases and a proven track record. Our firm has obtained millions of dollars on our clients' behalf. The initial consultation is free. You are not obligated to hire us, but if you do, we charge zero upfront fees.
Why Are Line of Sight Accidents So Dangerous?
A light of sight accident happens when a physical object blocks or interferes with a driver's view of the road. It makes it more difficult for him or her to see others and for others to see the driver.
For instance, a driver may fail to see a stop sign if it is blocked by a tree, low-hanging branches, hedges, or tall bushes. Overgrown trees can make it harder to see when pulling out onto a busy street. These obstacles can often be seen around corners, sidewalks and in medians that divide the road.
Other objects that can block a driver's line of sight include construction signage and materials. A driver pulling out into an intersection or backing out over a sidewalk in the street could hit another vehicle, bicyclist or pedestrian traveling by because his or her view was blocked by a work zone sign.
Double-parked vehicles can also block a driver's view when pulling out onto oncoming traffic, increasing the risk of a line of sight accident. Driving next to trucks or other large vehicles may also impair visibility.
To prevent harm to themselves and to others on the road, drivers must proceed cautiously and exercise care in situations when their view may be blocked. Those who do not may be liable for damages.
Potential Liability in a Line of Sight Accident
More than one party may be to blame for a line of sight accident. There are certain factors that will need to be considered. Potentially liable parties to pursue a legal claim against include:
The other driver – The driver who hit you had a duty to practice safe driving habits to avoid an accident. Even if his or her view was blocked, it does not absolve the driver of his or her duty to you. However, the other driver may only be partially liable for damages.
Property owner – Property or business owners have a duty to maintain their premises in safe conditions. This includes trimming any trees and hedges and making sure that fences, posts, poles, and other objects (i.e. store signs or banners) on the property do not block a driver's view of the road. If this duty is breached, a property owner could share responsibility in an accident.
City or government – A city, county or government entity could be liable if a driver's line of sight was compromised by an object they were responsible for maintaining. Pursuing a claim against a government entity has a shorter filing deadline. A lawyer can help you through this process.
Understanding Comparative Negligence in Florida
Florida follows the pure comparative negligence rule to determine the maximum amount of compensation accident victims may be eligible to receive. Even if you are partially to blame for an accident, you may still be able to recover some damages – no matter your percentage of fault.
Each party involved is assigned a percentage of fault based on his or her degree of negligence in the accident. For instance, if you are awarded $100,000 in damages but your percentage of fault in the line of sight accident is 30 percent, the amount will be reduced by $30,000. You can still recover $70,000.
A lawyer can help you understand how comparative negligence may affect your amount of recovery. If you have a case, he or she will work to make sure that you are not assigned an unfair amount of fault.
Compensation Available for Accident Victims
You may be able to recover past and future damages if you were injured in a line of sight accident. The types of compensation that may be available include, but are not limited to:
Medical expenses
Lost wages from work
Lost earning capacity
Pain and suffering
Funeral and burial costs
Florida's statute of limitations sets a time limit to take legal action. For most car accident cases, you have four years from the accident to file a lawsuit. If you lost a loved one in an accident, you may be able to seek damages in a wrongful death suit. The deadline is two years from the date of death.
Our Firm is Ready to Fight for Your Legal Rights
No matter how good of a driver you are, an accident can still happen. However, this should not deter you from getting the compensation you need. A vehicle accident attorney in West Palm Beach is ready to review your situation and discuss your available legal options in a free, no-obligation consultation.
There is no risk in calling our firm and no obligation to move forward. We only get paid at the end of the legal process if we help you obtain a recovery. We are available to take your call 24/7.