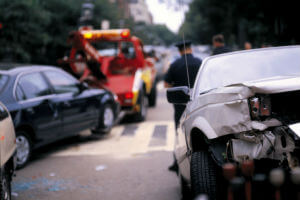 When one or two vehicles get into an accident, it may be clearer about who is at fault for an accident. However, when multiple vehicles are involved in an accident, it often sets off a chain reaction. It can be difficult to determine who is at fault for the accident. There may be defenses to liability and each insurance company may try to blame other drivers to avoid paying out on the claim. In these cases, it is important to have an experienced lawyer on your side.
If you were involved in a multi-vehicle accident, contact a West Palm Beach car accident attorney at Gordon & Partners for legal help. We can review the circumstances of your case and gather evidence to establish liability. We can also explain the complexities of these types of cases and work with you each step of the way.
Causes of Multi-Vehicle Accidents
Multi-vehicle accidents are often deadly or can lead to several severe injuries. These accidents are caused by a variety of factors, such as:
Driver error – One driver's error may set off a chain reaction. A driver may suddenly brake, turn or switch lanes and hit another vehicle. This vehicle may then collide with a third vehicle and the pattern continues.
Speeding – Speeding is a contributing factor in many car accidents. A driver may impact another vehicle that is propelled into another.
Falling asleep – Drivers who fall asleep at the wheel may drift into oncoming traffic that then causes other vehicles to crash into them.
Impaired driving – Drivers who are impaired by illegal drugs, prescription drugs, over-the-counter medicines or alcohol may not be able to drive safely and may start a multi-vehicle accident.
Cellphone use – Despite laws against texting and driving, many car accidents are still caused by cell phone use. Talking on the phone, texting or checking messages or emails can distract a driver and lead to a chain reaction.
Weather – Bad weather, rain or fog may decrease visibility and make the roads slippery or harder to see.
Distractions – Drivers may be distracted by other factors, such as loud music, adjusting controls in their vehicle, eating or conversing with their passengers.
How to Determine Fault
Determining fault requires showing that one or more drivers acted in a negligent way. An experienced attorney can review evidence to help determine fault, such as:
Pictures of the accident scene
Pictures of the damages to vehicles
Accident reports
Witness statements
Video surveillance or traffic camera footage
Statements by all drivers involved
Rules of the road
Florida's Comparative Fault Law
Florida's comparative fault law allows a judge or jury to assign fault for an accident to multiple parties. This means that anyone who contributed to the accident can still recover damages but will be reduced according to his or her own percentage of fault.
For example, if you sustained $50,000 of damages and are found to be 10 percent at fault, your compensation will be reduced by 10 percent, or $5,000.
This law is also used by insurance companies when determining the amount they will pay out for a claim.
Contact Our Skilled Personal injury attorneys for Help
Multi-vehicle accident cases are often complex. If you were involved in a multi-vehicle collision, it is important that you have an attorney who can represent your best interests. He or she can investigate the accident and the various factors that contributed to the accident.
At Gordon & Partners, our skilled personal injury attorneys in West Palm Beach can assist you with all aspects of your claim and handle communications with the various insurance companies involved in the case. We work on a contingency fee, so you owe us nothing until you recover for your damages. We charge no upfront fees and offer a free consultation to learn about your case and your legal rights.
Call us at 1 (855) 722-2552 or complete a Free Case Evaluation form today.