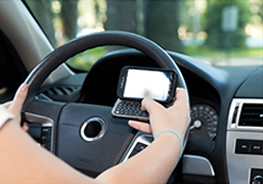 The recent 'Staying Alive on Florida's Roadways' held in Boynton Beach on June 4 honored victims of reckless driving accidents and raised awareness of driver carelessness.
Nearly 1,000 accidents in Florida are believed to have been caused by an aggressive or reckless driver in 2013, according to the Florida Crash Facts Annual Report.
At Gordon & Partners we believe in holding careless drivers accountable for their actions. If you or someone you love has been hurt in a car wreck caused by a reckless driver, let our experienced personal injury attorneys help you.
Call 1 (855) 722-2552 or fill out a Free Case Evaluation form.
Staying Alive on Florida's Roadways
Dori Saves Lives, a nonprofit organization, is in its eleventh year of hosting the Staying Alive on Florida's Roadways event. Approximately 200 law enforcement officers, local officials and local residents gathered to raise awareness of distracted and reckless driving. Additionally, the event also focuses on law enforcements role in enforcing driving laws.
Families shared stories about how reckless driving has impacted them, and thanked the officers who have made a difference in their lives.
Dori Saves Lives was founded following the death of a teen in 1996. Since then, families have come forward to share their own stories of losing a family member as a result of a careless driver. Reckless driving does not just impact victims, it also impacts their families and friends.
For event speakers, the event serves as a way to lobby legislators to make tougher laws such as increasing penalties for those caught texting and driving.
The attorneys at Gordon & Partners commend the work of events such as these. With countless lives being impacted by reckless driving each day, more needs to be done to protect motorists, pedestrians and cyclists.
If you or someone you love is ever injured in a reckless driving accident, contact an experienced car accident attorney at Gordon & Partners. We have successfully obtained successful verdicts and settlements on behalf of car accident victims across South Florida.
For a free claim review, call 1 (855) 722-2552 or fill out an online contact form.