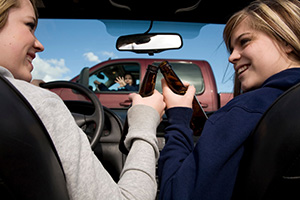 With record-breaking numbers of people set to travel by car this holiday weekend, party-goers and families alike will crowd Florida roads throughout the weekend.
Whether you're hitting the road or staying nearby to celebrate the holiday, Gordon & Donor wants to remind you not to take the wheel if you've been drinking.
Drunk driving is a serious crime with even more severe consequences for the thousands of people who die in drunk driving accidents each year. Those who do survive are often left with long-lasting injuries that can impact their future.
If you have been injured as a result of a drunk driver, contact the drunk driving accident attorneys at Gordon & Partners. We have helped countless Florida families recover damages from drunk driving accidents and are standing by ready to help you, too.
Here are a few tips to keep you safe this weekend and to ensure you have a smooth, uninterrupted and fun holiday.
Dont drink and drive. Its as simple as that.
If you do plan to have a drink, plan ahead and make sure that you have alternative transportation ready or arrange for a designated driver.
If you didn't plan ahead and enjoyed a few too many drinks, AAA is offering its free Tow-To-Go services for everyone, even if you arent a member, from Friday evening through 6 a.m. Tuesday morning. To take advantage of the service, call 855-2-TOW-2-GO. The best part is that they'll take your car with you so you dont have to leave it at the party over night!
You can expect law enforcement to be out in droves, including several DUI traffic stops, in an effort to keep the roads safe. If you have a drink, save yourself the trouble and dont drink and drive.
If you or someone you love has been involved in a drunk driving accident, call a personal injury lawyer from our law firm today. While a lawsuit will not bring back a lost loved one or reverse the severe injuries sustained during a drunk driving accident, the auto accident lawyers at Gordon & Partners have your best interests at heart and will work tirelessly to get you the justice you deserve.
Call 1 (855) 722-2552 or complete the Free Case Evaluation to speak with an attorney today.