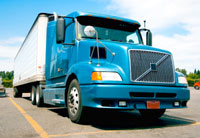 Driver risk-taking
The type of other vehicle involved in the collision
The overall mass of those vehicles
At the law offices of Gordon & Partners , we urge all motorists to keep alert while driving on the roads throughout South Florida and especially, to give trucks the room they need to operate safely on our roadways.
In the event that you or someone you love has been injured in a West Palm Beach truck collision, contact a truck accident lawyer at Gordon & Partners today. We offer Florida residents 100% FREE case reviews to help determine the merits of your claim and you wont owe us any fees or costs if we are unable to recover financial compensation for you.