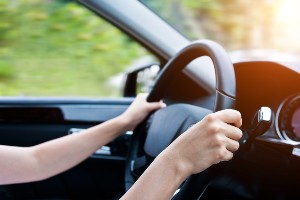 If you are seriously injured in an accident in Florida and your damages exceed your policy limits, you may be able to bring a claim directly against the at-fault driver. You may be eligible for compensation to help cover your medical expenses, lost wages, property damage, pain and suffering and more.
Additionally, you may be able to recover out-of-pocket costs. While these costs may be much less than other damages you suffered, they can still add up. It is important to include any costs you have had to pay out of pocket when filing a claim and during settlement negotiations.
An auto accident lawyer in West Palm Beach is here to offer legal assistance. A free consultation allows us to review your claim, answer any questions you may have and discuss your legal options.
What Are Out-of-Pocket Costs?
Out-of-pocket costs are expenses that arise from injuries sustained in an accident. They are not part of the economic and non-economic damages you may already be eligible to recover in a claim.
You are responsible for paying these costs even if you have insurance. Out-of-pocket costs can range from hundreds to thousands of dollars, which can put an unnecessary strain on your finances.
Out-of-Pocket Costs You May Be Able to Recover
The at-fault driver's insurance company will not offer to pay your out-of-pocket costs. However, these costs could be included in an auto accident settlement if they are considered reasonable and necessary.
Insurance companies are likely to consider if an item you purchased, such as medical equipment, is essential for you to function and heal properly. For instance, if you were involved in a rear-end accident that only resulted in minor neck pain, the insurance company may be unlikely to reimburse you for the cost of purchasing a set of crutches.
However, you may be reimbursed for the cost of hotel stays if your medical treatments require you to stay overnight or travel out-of-town. Other travel-related costs you may be able to claim include:
Travel expenses, including food and lodging
Mileage reimbursement
Parking fees and expenses
Car rental fees
Costs of transportation services (i.e. Bus, Uber, Lyft)
Towing and storage fees
If your injury has made housekeeping or childcare difficult or impossible to do on your own, you may be able to recover compensation for:
Cleaning help
Personal assistance with grooming, showering and dressing
Childcare expenses
Other household tasks you are unable to handle
Documenting Out-of-Pocket Costs
Keep track of all money spent. If you are unable to drive due to your injury and have had to pay for transportation to medical appointments, save your receipts for each time you had to take the bus, hail a taxi, or use a ride-sharing service.
You can review these costs with your attorney to help determine what may be included in your claim.
Have You Been Injured in an Auto Accident?
If you have been injured in an accident and an insurer is delaying or devaluing your claim, we are prepared to help. Our lawyers are ready to advocate for fair compensation. Let us review your claim and discuss the damages you may be eligible to receive during a risk-free, zero-obligation consultation.
Our firm has recovered millions of dollars on behalf of clients. There are no upfront fees to use our services and no fees for our lawyers to investigate and work on a case. We only get paid if you get paid.