If you are injured in a Florida car accident, there are basic benefits available to compensate for your injuries. The Florida Motor Vehicle No-Fault Law requires all motor vehicle owners to carry at least $10,000 of Personal Injury Protection (PIP), also known as Florida No-Fault Insurance.
PIP is designed to cover your injuries from a car accident, regardless of who was to blame. However, PIP claims are not always honored by insurance companies – and the coverage you purchased may not be enough to pay for the care required to treat severe injuries. Personal Injury Protection is an important benefit – and it's important to understand your rights – and how to protect them under Florida law.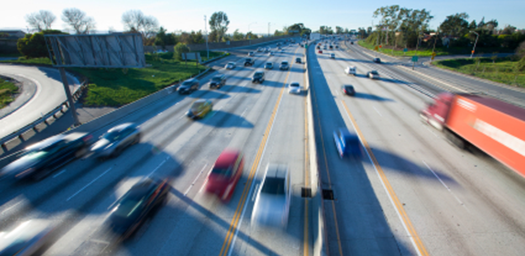 The Florida car accident attorneys of Gordon & Partners can offer crucial advice if you've been injured in a car wreck. We have more than 25 years of experience in dealing with Florida personal injury cases , including automobile accidents and PIP coverage. For help with your auto accident or car insurance policy, contact Gordon & Partners, P.A. for a free, no-obligation, and confidential consultation. Please complete our online contact form or call us toll free at 1 (855) 722-2552.
More About Personal Injury Protection Coverage
Personal Injury Protection Coverage or PIP is supposed to pay your medical bills, in a timely manner, up to the amount of coverage you purchased. In fact, the law requires that medical bills you submit for reimbursement should be paid within 30 days of your doctor submitting the bills. A 10% penalty and interest can be levied on any bills paid late. Yet many medical providers report that bills go unpaid – and some doctors may be reluctant to treat injuries related to PIP claims over concerns about payment.
Your PIP is also supposed to cover more than just you, the driver. PIP should cover minor children, other household members and passengers riding in your vehicle who don't own their own vehicle.
PIP coverage should cover several basic benefits, including:
Medical Expenses – PIP covers 80% of charges incurred for medical treatment for your accident-related injuries. Eligible medical expenses include doctor visits, X-ray, surgery, dental bills, ambulance charges, hospital charges, rehabilitation, prescriptions, glasses, hearing aids and other aids necessary for treatment.
Transportation – PIP covers 80% of any transportation costs you incur to obtain medical care, fill your prescriptions, and/or receive rehabilitative therapy.
Lost Income – PIP covers 60% of lost income and/or earning capacity that is a direct result of your injuries. The inability to work must be verified by a doctor, and you can be compensated for this even if you were in between jobs at the time of the accident.
Replacement Services Loss – PIP covers "reasonable" expenses for household services you have to pay for as a result of your injuries, such as maid service, lawn care, and other duties you may have handled prior to your injuries.
Death Benefits – PIP covers death benefits of $5, 000 per person or a maximum of $10,000 total – unless you purchased higher than the minimum PIP coverage.
Florida Car Insurers Reluctant to Pay PIP Claims
While PIP is supposed to cover all these benefits, the reality is that insurance companies in Florida often are reluctant to pay for injury costs. They will typically question the extent of your injuries once you have submitted a claim, and if they feel your injuries are not "severe" enough, they will deny your claim. An attorney familiar with Florida PIP claims who works closely with medical experts can help by providing qualified outside opinions on the nature of your injuries.
The Florida personal injury protection attorneys at Gordon & Partners regularly consult with a team of highly respected medical experts who can review each case to determine the severity of injuries and any long term impact. Our lawyers can also submit written requests to insurance companies demanding more prompt action on PIP claims – and while insurers may not want to pay your claim, neither do they wish to become involved in a prolonged legal battle, and our communication efforts often have quick and effective results.
Some injuries may be so severe that PIP benefits simply aren't enough, and if you lack health insurance you may be wondering how to pay for medical care once those benefits run out. One option is called a Letter of Protection, or LOP. A LOP is a document written by a personal injury lawyer that provides a guarantee of payment to the medical provider – if you file a personal injury claim , your doctor will receive payment from any damages you are awarded. A doctor who accepts an LOP agrees not to turn your unpaid medical bills over to a collection agency while your case is in progress. An LOP can help ensure you get the medical care you need from a quality provider – without compromising your finances.
Whether you have injuries that require substantial care beyond the limits of your PIP policy, or you just need help getting the insurance company to pay your claim, working with an experienced Florida car accident attorney knowledgeable in personal injury protection claims can make a significant difference. A skilled lawyer knows qualified medical experts, medical experts who accept LOPs, and most importantly, the right lawyer knows the legal system – and how to most effectively argue on your behalf.
Contact Our Florida Insurance Coverage Lawyers Today
If you have been injured in a Florida car accident and need a skilled automobile accident lawyer or help with your insurance dispute, please contact Gordon & Partners, P.A. for a free, no-obligation, and confidential consultation. At Gordon & Partners, we believe our system of justice works best when skilled attorneys that have the resources to fully prepare and try a case represent both sides. Please complete our online contact form or call us toll free at 1 (855) 722-2552.