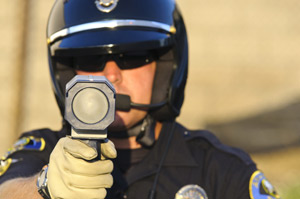 In a surprising move by the town of Juno Beach, it has been announced that drivers that received traffic fines for speeding in Juno Beach by the town's white, unmarked Ford van, may soon be eligible to receive a refund of $26.57 for each violation.
If you or someone you love has been affected by this operation and would like some help with filing a claim, contact our auto accident legal team today at 1 (855) 722-2552
According to sources, the van was often parked on US 1 and also on Ocean Drive for approximately a year up to mid 2010.
While many motorists were aggravated by the fines, including Stuart resident Gary Gifford who was quoted as saying:
Only $27? That ticket was highway robbery…. The $27 payment is highway robbery. I should be getting the whole amount back. This whole thing is just a hoax for the town to raise money.
More than $1 million in fines were issued during the van's period of operation, it's reported that the town kept approximately 80% of the proceeds generated by the fines, which equaled almost $625,000, with the remaining balance still outstanding from uncollected citations.
If the motion is approved by a Palm Beach County circuit court judge, the refunds will come from a pool of funds that were created following the tentative settlement of a class action lawsuit . It's reported that the town will still be able to keep approximately $290,000 after all costs have been settled after having agreed to a settlement to avoid a lengthy and costly trial.
David Kerner, an attorney representing the motorists added:
"There are litigation costs and attorney fees. This case could have dragged on for years. We could have lost at a higher court,….
It's worth considering that despite the general disliking of the operation, the program did have it's supporters and was successful in making drivers slow down in the area while the van was on the road.
Juno Beach Police Chief Brian Smith commented:
We saw less unsafe driving. Less speeding. That told me the van was working,….
While certain residents have stated no desire to file the necessary paperwork to obtain the refund due to the work involved, at the law offices of Gordon & Partners, our personal injury lawyer s urge all motorists affected by this operation to exercise their rights and pursue the refund that is rightfully theirs.