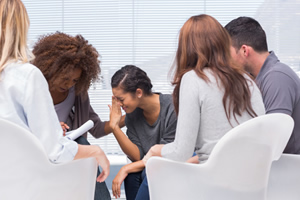 Can a car accident cause depression? Yes.
Can you pursue compensation for depression after a car accident caused by another's negligence? Yes.
The car accident lawyers at Gordon & Partners are prepared to fight aggressively for the victims of the mental trauma brought on by a car accident. We know that people who suffer from depression struggle in ways different than those who experience physical wounds, though auto accidents can certainly cause both.
Contact Gordon & Partners for a free case review by calling 1 (855) 722-2552 and help with your claim today. Alternatively, contact us online by filling out the form on the right—there is no obligation or cost, and we only get paid if you win your case.
Do You Have Questions or Need Help? Call Us Today
Signs of Depression After a Car Accident
Being aware of some of the most common signs of depression is very important. Far too many accident victims ignore the warning signs of depression until it has gotten to a breaking point. Only when depression symptoms are recognized early-on can the issue be treated effectively.
The following are some of the most common signs of depression following an accident:
In a split second, an automobile accident can turn your world upside down. The goal of recovery from emotional trauma is to restore control over your life." – Karen Szmyd Dickason, LCSW
Headaches
Anxiety
Lack of interest in things that were once enjoyed
Lack of interest in people
Fatigue, tired feeling
Guilt
Suicidal thoughts or thinking about death
A constant feeling of sadness
Trouble sleeping
Difficulty eating
Feeling hopeless and/or worthless
Trouble making decisions
Issues with concentration and thinking
Dealing with the post-accident trauma that comes with any traffic collision is difficult. Some people have trouble dealing with the aftermath of a crash. For instance, if a driver involved in the collision was suddenly struck from the side while traveling along Florida's Turnpike or any other major highway, they may have a newfound fear of driving on Florida highways following the accident.
Statistics: Post-Accident Depression
[…There may be] rather large psychological complications even when the motor vehicle accidents have medically not been in the least bit serious." – Richard Mayou, FRCPsych, Prof. of Psychiatry, University of Oxford. Warneford Hospital.
Traffic accidents have become the leading cause of Post-Traumatic Stress Disorder (PTSD) since the Vietnam War. [Norris FH. Epidemiology of trauma: frequency and impact of different potentially traumatic events on different demographic groups. J Consult Clin Psychol. 1992; 60:409–18.]
Accident severity, fatalities, and severe injuries contribute to the likelihood a person will develop depression or PTSD-like symptoms after a crash.
Estimates find 9% of car accident survivors develop significant PTSD symptoms and that many survivors have PTSD-like symptoms without actually developing the condition.
Chronic physical impairment and financial strain following an accident can also contribute to depression
File a Claim of Post-Accident Depression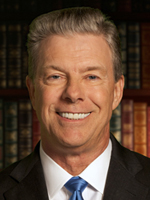 If you are feeling depressed after being involved in an accident that was not your fault, contact our personal injury attorneys today to seek justice and compensation for the mental and emotional trauma you endured after your accident.
The law offices of Gordon & Partners have more than 30 years of experiencing fighting for the rights of our clients, and we are ready to fight for you.
We always seek the maximum amount of compensation eligible to the victims of post-accident depression and work quickly to successfully to obtain a successful resolution to your case.
To see how we can help you today, fill out the free case evaluation form on the right or call us at 1 (855) 722-2552.
Gordon & Partners – Trusted Accident Injury Lawyers