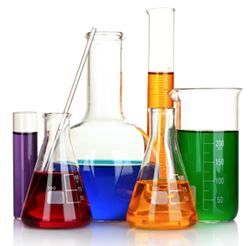 Chemical fires generally occur when combustible materials are either produced, transported, used in an un-safe environment or in unsupervised conditions. Many chemical substances react differently when combined with another substance – often the resulting explosion of energy from the combination can cause serious personal injury and enormous property damage to those within the blast area.
Whenever handling, hauling or using any chemicals, it is extremely important to know what the flash point of the chemicals are, as this determines what temperature they will ignite at. With this in mind, it is paramount that they be kept UNDER that temperature at all times during the production / transportation / utility cycle.
If you or a loved one has suffered serious personal injury or property damage as a result of a chemical fire or explosion that was caused by someone else, you may be eligible to receive financial compensation for your losses.
To find out more, simply fill out the form to the right – it's FREE!
Chemical Fire Statistics
In a report recently issued by the National Fire Protection Agency (NFPA), structural and vehicle fires that were caused by spontaneous combustion or chemical reaction accounted for over 14,000 fires reported between 2005 and 2009.
Understandably, over one-quarter (25%) of the commercial-based property damages cases occurred in the cleaning / laundry / dry cleaning industry, where harsh chemical-based cleaning compounds are used on a daily basis. However, an interesting point to note is that these fires were less common during regular working hours.
In other words, the STORAGE of the chemicals after the working day was finished was the area that needed to be addressed. It was discovered that oily rags (cloth that had absorbed oils like linseed oil or turpentine) actually accounted for over one-third (34%) of these fires.
In home-based fires, the garbage was actually the most common source of chemical fires – accounting for approximately 20% of home structure fires, with oily rags again being the item that was most likely to be first ignited.
My Property Was Damaged By A Chemical Fire – Can I Claim On Insurance?
If you or a loved one has been the victim of property damage caused by a chemical fire due to the negligence of another person or party, you may have grounds to file an insurance compensation claim for you losses.
Contacting a reputable personal injury law firm is a good place to start, as their attorneys will be able to review your case and then determine where things stand. If you do have a case, they will then be able to advise you on the best course of action to take.
How Do I Deal With My Insurance Company?
By employing the services of a law firm, they will be able to tell you how to answer any questions that you receive from your insurance company, and in many cases, will want you to refer any inquiries straight to the firm.
An experienced lawyer will already be aware of the tactics that many insurance companies use to try and obtain confidential information from their policy holders, and consequently, they will be able to ensure that your best interests are protected.
It is important to note that insurance companies (and the adjusters that they send out to survey and assess the damage to your property) are NOT your friend. They are skilled professionals that are highly trained to extract information from you that they can – and will – use against you in a court of law.
At Gordon & Partners, we have over 150 years of combined legal experience and have the knowledge of how to deal with insurance companies – to help ensure that if you are eligible for a compensation claim, the maximum amount can be reached.
Contact Our Property Damage Attorneys Today
If you are unsure if you have a chemical fire damages case, or that you do not want to take action against a large corporation like an insurance company, we can help. We have obtained excellent results in verdicts and settlements for thousands of our clients, and we will fight hard for your rights.
We also work on a contingency basis, which means that we don't get paid unless we get you a settlement.
To contact any of our attorneys , simply call us on 1 (855) 722-2552. We have offices that service most of South Florida, and a proud reputation for fighting for the people – not the powerful.
To get started, simply fill out the "Free Case Evaluation" form on this page – it's FREE!