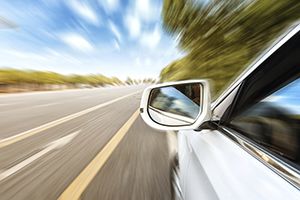 The United States Department of Transportation (DOT) has released a policy for automated vehicles to help ensure safe testing and use of driverless cars.
The DOT notes that automated vehicles have great potential to increase the safety and mobility for all Americans on the road, particularly because an estimated 94 percent of all crashes are due to human error or actions.
Until now, there was no federal guidance on how driverless cars or automated features should be developed.
The new policy is divided into four parts:
Performance guidance, using a 15-point Safety Assessment for manufacturers
Model state policy to provide direction for both the federal government and the states
Policies regarding how the DOT will communicate these standards to automakers
Policies regarding how the federal government can expedite getting automated vehicles on the road (pre-market approval)
States also need to specifically permit self-driving cars or other automated vehicles on the road. Without this type of approval, these vehicles will not be able to be sold in every state – only those that have specifically approved automated vehicles. Florida is ahead of the curve because we have already determined that automated vehicles can drive on Florida's roads and highways.
The DOT created these regulations after considering strong public comment that encouraged the development of automated vehicles because of their many potential benefits, particularly with regard to safety.
Increasing safety is extremely important, but automated cars have introduced new legal difficulties if an accident occurs. Hopefully, automated vehicles will reduce the number of accidents, but when accidents do occur, they may be more complicated from a legal standpoint.
Until the time that automated cars are the only ones on the road, you are still at risk for being involved in an accident. In these situations, it is best that you have an experienced car accident lawyer on your side.
Call 1 (855) 722-2552 or complete a Free Case Evaluation form.