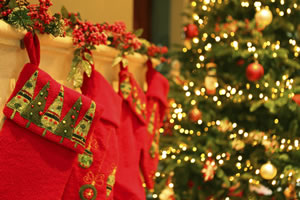 Thanksgiving Day is typically one of the biggest travel days of the year. However, not far behind are also Christmas and New Years as friends and family gather to celebrate the holidays.
Unfortunately, it is also during this time of year that tens of thousands of motor vehicle accidents are reported. In 2013, the number of accidents reported in Florida actually peaked in December when more than 24,700 accidents occurred.
The car accident attorneys at Gordon & Partners offer the following tips for safe holiday travels:
Always designate a sober driver
Have a list of cab companies at your disposal for yourself or friends who should not be driving
Secure your home and dont post on social media that you will be away
Conduct a vehicle inspection if you intend to take a road trip; make sure you check that your spare tire is in good condition
If you are driving a long distance, make sure you get enough sleep and do not drive while fatigued
Report reckless drivers or those that you believe may be intoxicated
During this time of year, the National Highway Traffic Safety Administration launched a final Drive Sober or Get Pulled Over campaign push. Local law enforcement will specifically be on the lookout for drunk drivers who are putting others at high risk of being involved in an accident.
If you or someone you love is injured in an auto accident this holiday season, contact an injury lawyer from our law firm for a free review of your claim. You may be entitled to compensation for the damages you suffered.
Call Gordon & Partners at 1 (855) 722-2552 or fill out our Free Case Evaluation form.