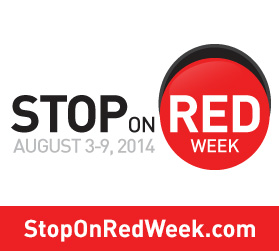 On Sunday, Aug. 3, Stop on Red Week kicked off in South Florida to raise awareness about the dangers of running red lights.
The National Coalition for Safer Roads launched StopOnRedWeek.com back in 2012 to share statistical information, and tools and resources the public could use to promote the campaign. According to the National Highway Traffic Safety Administration, more than 8,700 people were killed at an intersection accident in one year.
In Florida, more than 50 fatal accidents in 2012 were attributed to running a red light while another 4,800 caused an injury. Despite red light cameras becoming much more common in South Florida, the number of fatal and injury-causing accidents caused by running a red light were much lower in 2010 when the red-light cameras were not so widely used.
Florida is the third most deadly state in the nation for red light accidents, according to the National Highway Traffic Safety Administration.
It is believed that drivers and passengers are much more likely to be injured in this type of accident than any other type. Additionally, other motorists, pedestrians and bicyclists are commonly the victims of these incidents – not the driver who ran the red light. According to the Insurance Institute for Highway Safety, a red light is run every 20 minutes.
The car accident attorneys at Gordon & Partners would to remind motorists that is illegal to run red lights and that they should always slow down when a light has turned yellow. Although you may adhere to these rules, when other drivers behave recklessly they are putting everyone in danger.
If you or someone you love has been injured a red light accident caused by a careless driver, a personal injury lawyer from our firm may be able to help you get justice.
Call our law offices at 1 (855) 722-2552 or fill out the contact form on this page to schedule a free legal consultation with one of our experienced attorneys .