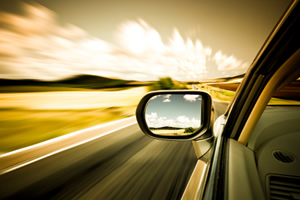 Investigators believe that street racing was the cause of a fatal Fort Lauderdale car accident that occurred in November 2014 near Tamarac.
Paola Borja, 20, of Plantation, was the passenger in a Hyundai that was racing a motorcycle on Northwest 108th Terrace around 2 a.m. on Nov. 15, 2014. Investigators believe that Jeremy Bacchus, the driver, lost control of his vehicle while racing. The vehicle found was wrapped around a tree.
Bacchus suffered minor injuries while Borja was rushed to surgery after the wreck and died later that morning.
Early this year, a warrant was issued for the Hyundais event data record which can help determine precisely how fast Bacchus was driving at the time of the crash. Investigators believe he was going nearly 30 miles per hour above the posted speed limit.
A witness who lives near the crash site says he heard vehicles racing, including one that sounded like a motorcycle. When the witness heard the crash, he called 911 and ran out to the scene. No motorcycle was there however.
Evidence has shown that Bacchus was driving northbound when he lost control rounding a bent at Palm Ridge Lane. The vehicle hit a raised center median, a palm tree, and then wrapped around another tree.
In Florida, street racing is illegal and those caught engaging in or watching street racing may be penalized.
At Gordon & Partners, we understand how dangerous street racing can be and the devastating impact it has on families who lose a loved one due to the reckless actions of another.
If someone you love has been injured or wrongfully killed due to a reckless driver, it's important to consider hiring the services of a serious personal injury lawyer in Florida.
For a free review of your claim, call us at 1 (855) 722-2552 or fill out our online contact form.