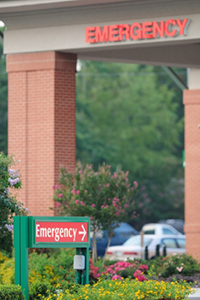 One week ago, 19-year-old Joey Ianzano lost his life trying to stop his friend from driving while intoxicated when the two arrived at Ianzanos home after attending a concert in West Palm Beach.
Ianzano suspected his friend was intoxicated when the two reached his home in Coconut Creek. Patricio Arias got into his Ford Mustang, but Ianzano clung onto the vehicle's rear spoiler in an effort to stop him from driving off.
Arias sped down Flamingo Place around 11:15 p.m. and hit a tree in a front yard, which caused Ianzano to be thrown from the car. Ianzano suffered severe head trauma and died.
Arias says he was not intoxicated during the accident and did not know Ianzano was hanging on to his vehicle. His attorney claims that this was a horrible accident. The investigation into the teens death continues and no criminal charges have been filed against Arias.
In 2012, more than 800 alcohol-related fatalities were reported in Florida. About 4 percent of teen drivers were involved in alcohol-related fatal accidents.
The car accident lawyers at Gordon & Partners send their condolences to the Ianzano family and would to remind drivers to never drink and drive. If you see someone who is intoxicated get into a vehicle and drive off, report them to 911 or local law enforcement. Try to provide as much information as possible about the make, model and color of the vehicle. Reporting drunk drivers could help save a life.
If you or someone you know has been injured in a drunk driving accident, the attorney at Gordon & Partners can help you fight for your rights. We offer free legal consultations and can help you determine if you are entitled to file a claim for damages.
Call our personal injury lawyer s at 1 (855) 722-2552 or fill out the Free Case Evaluation form to contact us online.