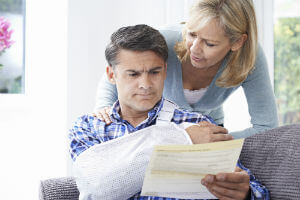 Rotator cuff tears are debilitating injuries that can limit a person's range of motion and make simple daily tasks extremely painful.
Torn rotator cuffs is a common type of injury that occurs during a car accident. If you believe you suffered a torn rotator cuff in an auto accident caused by another's negligence, you may be entitled to compensation.
Gordon & Partners's West Palm Beach auto accident attorneys are familiar with various injuries that occur as a result of a car accident, including rotator cuff tears. We will evaluate the circumstances of your claim during a free, no obligation consultation to help you determine your legal options to pursue compensation from the at-fault party.
What is a Rotator Cuff Injury?
The rotator cuff is comprised of four muscles and tendons around the shoulder joint that provide for a wide range of motion.
When one of the tendons tears, it can restrict your arm's range of motion. Additionally, this tear can cause extreme pain. Individuals who have this type of injury can have difficulty performing simple activities that involve lifting or moving their arm or shoulder.
Although rotator cuff injuries often occur during a motor vehicle collision, they can also be the result of a degenerative condition. Insurance companies may try to avoid responsibility for the injury by claiming it is a pre-existing condition and did not occur as a result of a car accident. For this reason, you should immediately contact a personal injury attorney in West Palm Beach to discuss your claim.
Symptoms of Rotator Cuff Tears
Car accident victims who suffer a torn rotator cuff may experience several painful and debilitating symptoms that limit their arm's mobility. These symptoms include:
Shoulder weakness
Muscle weakness
Pain that radiates down the arm
Sudden or severe pain to the top or outer sides of the shoulder
Pain in the neck or upper back
Swelling in the affected area
Difficulty sleeping
Limited range of motion
Difficulty raising the arm over the head
Popping or clicking sounds when moving the shoulder or arm
If you have suffered any symptoms associated with a torn rotator cuff, you should seek medical treatment as soon as possible.
How Car Accidents Cause Rotator Cuff Tears
Car accidents can cause serious injuries due to the forceful impact many victims experience when their vehicle collides with another vehicle or object.
Although a torn rotator cuff can result from any type of car accident, many victims suffer this type of injury during a rear-end collision.
Often, a car accident victim can anticipate a rear-end collision if he or she is able to see the approaching vehicle through his or her rear-view mirror and brace themselves before the impact. As a reflex, the victim may grab onto the surface in front of them to reduce the force of the impact.
This causes the muscles to tense up and the shoulder to absorb a strong amount of force during the impact, resulting in a torn rotator cuff.
Treatment for Rotator Cuff Injuries
Rotator cuff tears can be very painful and the treatment needed to heal this type of injury can be expensive, depending on the severity of the victim's injury.
Some possible treatment methods for rotator cuff injuries include:
Corticosteroid injections – These are steroid injections ordered by a doctor that are intended to decrease swelling in the affected areas.
Physical therapy – A torn rotator cuff can be treated through physical therapy and exercises that can help strengthen your joints and maintain your recovery.
All-Arthroscopic repair surgery – This is a minimally invasive surgical procedure where a small camera is inserted through a tear in the affected area.
Open repair surgery – This type of surgery involves making an incision several inches long at the affected site and manipulating the muscles and tendons.
Contact Gordon & Partners to Discuss Your Claim
If you suffered a torn rotator cuff during a car accident, it may be in your best interest to contact an attorney as soon as possible to discuss your claim.
Gordon & Partners's dedicated attorneys will work to build a case that supports your claim that your torn rotator cuff occurred during an auto accident. We will work to establish a link between your injury and the at-fault party's negligence to obtain the maximum compensation you may be entitled to recover.
Do not hesitate to schedule a free, no obligation consultation with our accomplished attorneys. We work only on a contingency fee basis, which means you only have to pay us if we recover compensation for your claim.
Call 1 (855) 722-2552 to find out if you have a case.