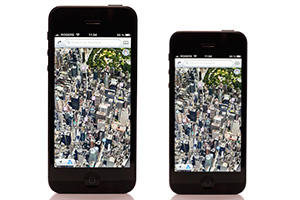 Its official, Uber is leaving Broward County on July 31 following backlash and too many restrictions from county commissioners.
In April 2015, Broward County passed a new law legalizing services like Uber and Lyft. However, the law left in place certain provisions that Uber objected. Extensive background checks and commercial insurance requirements left the company questioning how it could provide their services under such conformities.
Broward County commissioners were working to put together regulations that would take into account the value of Uber, but also the safety of locals. Cab companies in the area believe the county did the right thing.
Uber has been operating in Broward County since August 2014 and served more than one million locals. An online petition in favor of Uber has already garnered more than 75,000 signatures.
For Uber users in the area, Palm Beach County and Miami-Dade services will continue and locals can be dropped off in Broward County but they cannot be picked up there.
On the heels of the decision, Mothers Against Drunk Drivers issued a statement in which they announced their disappointment in seeing Uber leave Broward County. The organization believes that people should have as many options as possible to get home safely.
This is not the first time Uber has faced backlash. The vehicle service has suspended operations in numerous U.S. cities and been outright banned in some states. Lawsuits against the company have also been filed, specifically from drivers who want to be considered employees instead of independent contractors.
Despite bans, suspensions and lawsuits, the company continues to thrive. In some cases, drivers continue to operate illegally and residents continue to request their services.
If you or someone you love is injured in an auto accident with an Uber driver, you may be unsure who should be held liable for the damages you suffered. The experienced car accident lawyers at Gordon & Partners can help you determine your legal options and if you are entitled to compensation.
For a free legal consultation, call 1 (855) 722-2552 or fill out a Free Case Evaluation.