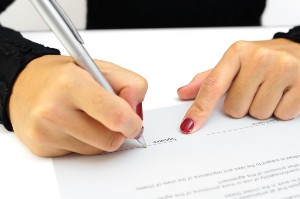 Witnesses who saw your car accident can provide valuable insight into what happened. Otherwise, it is your word against the other driver. Statements from witnesses could align with your versions of events and prove the other driver was at fault for the crash, helping support your claim for compensation.
Our attorneys at Gordon & Partners explain the importance of witness statements for car accident claims. Let us discuss your legal options in a free consultation. If you have a valid claim, we are ready to conduct an investigation and speak with any eyewitnesses.
How Witness Statements Can Support Your Claim
Witnesses at the scene not associated with anyone involved in the car accident can offer an objective perspective. They have no vested interest in the outcome of the case.
Statements from witnesses could help support your claim in the following ways:
Showing Your Innocence
Witness statements could either reduce or eliminate any doubts that you were even partially at fault for the crash. Many at-fault drivers and their insurance companies often try to push the blame on the injured victim in an attempt to devalue or deny payment on a claim.
Their statements can help discredit the other driver's versions of events or highlight inconsistencies the at-fault driver said or did leading up to, during and after the accident.
Preserving the Facts
Witness statements can help preserve the facts of the case. A witness may have taken photos or recorded a video of the accident from his or her viewpoint. If such information is provided in a written or recorded statement, it may persuade the at-fault driver and his or her insurance company to settle.
Proving Negligence
To recover compensation, you and your lawyer will need to prove that the other driver was negligent. One or more witnesses may have seen the driver acting negligently and can provide a statement attesting to this. Perhaps they saw that the other driver was texting before the accident happened.
Validating Your Injury
Witnesses can help provide confirmation of the scope and extent of the injuries you sustained to a judge or jury. Their statements may detail your actions and behavior at the scene of the crash. For instance, how much pain you were in and whether you could move.
Their statements could also help disprove the other driver's claims of bodily injury. If the at-fault driver is lying about being injured or exaggerating his or her injuries, witnesses may be able to discredit these injuries by saying that the at-fault driver was walking or moving around normally at the accident scene.
Gathering Witness Statements
Witness statements can provide critical evidence in a car accident case. Gathering these statements can begin at the scene of the crash. If you are physically capable, it is important to identify anyone who may have witnessed the accident. These individuals may include:
Anyone who stopped to help after the crash
Pedestrians or bicyclists
Business owners, workers or customers
Drivers and/or passengers of other vehicles
People who live nearby the accident scene
Politely ask a witness for his or her version of events and contact information. See if any witness is willing to provide a statement. With their permission, you could take an audio or video recording of their statement. You could also ask them to write down what they saw and have them sign and date it.
A witnesses' statement is only useful if they saw the crash firsthand and can communicate the details of what happened clearly. Memories can fade over time so the sooner you get a statement, the better.
When you file a legal claim for damages, a car accident lawyer could help contact the witnesses on your behalf and schedule a time and date to obtain a formal statement from them.
Witness Credibility
When it comes to witness statements, the perceived credibility of a witness is important. If a judge or jury member thinks a witness is credible, they are likely to give weight to his or her statement. If the witness is not seen as believable and/or trustworthy, his or her statement may be disregarded.
Factors that can affect witness credibility include:
Inconsistent statements
A reputation for being dishonest
A previous criminal record
Direct stake in the outcome of the case
Memory or cognitive problems
Any impairment at the time of the crash
Additionally, if a witness was not close enough to the accident scene or only saw the aftermath of the crash, a statement from him or her may not be seen as credible and therefore, not taken seriously.
Contact an Experienced Attorney for Help
If you have suffered injuries in a car accident, an experienced attorney at our firm is ready to help. We have helped many accident victims since 1993 obtain maximum compensation for their damages. An initial consultation costs nothing and there is no legal obligation involved.
Should you have a case and decide to move forward, we work on contingency, so there are no upfront fees to use our services. We only get paid if we help you obtain compensation.